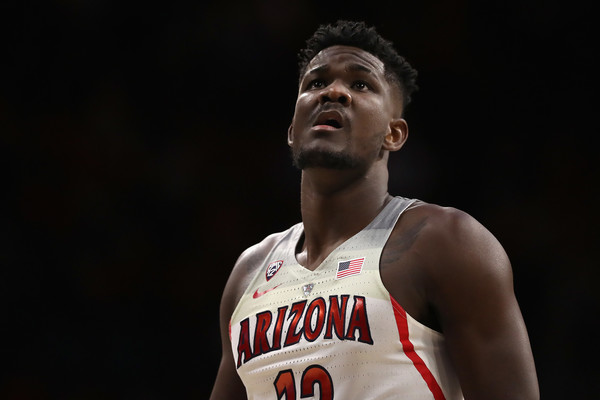 On Wednesday, former Adidas consultant T.J Gassnola testified in court saying that he had made payments to the families of five different college basketball athletes. These players included Brian Bowen Jr., Billy Preston, Silvio De Sousa, and NBA players Dennis Smith Jr. and DeAndre Ayton.
Former Adidas consultant T.J. Gassnola testified that he made payments to the families of five players:
• Brian Bowen Jr.
• Billy Preston
• Dennis Smith Jr.
• Silvio De Sousa
• DeAndre Ayton

— Jeff Borzello (@jeffborzello) October 10, 2018



Gassnola ran the New England Playaz grassroots program since 2003 and they became Adidas-sponsored once he got the consultant position in 2013. The former Adidas consultant told the jury that he agreed to offer Bowen's family $25,000 to play for the Adidas-sponsored Michigan Mustangs grassroots program. He also told the court that he had sent $7,000 in a magazine and Adidas executive Chris Rivers would take care of the rest.
During the trial, Kansas Jayhawks senior director of compliance Jeff Smith was questioned about his knowledge of both Preston and De Sousa receiving a combined $110,000. Smith told the jury he had no idea of the funds they received.
Though there were other names brought up in his confession, Gassnola has yet to address the full details of the money sent to the families of Preston, De Sousa, Smith Jr. and Ayton.