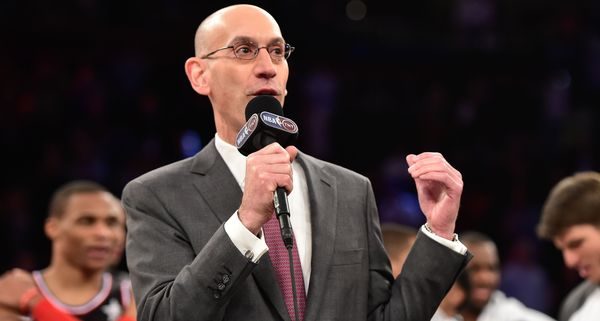 When it comes to the average NBA player, they always look for long-term deals, they appreciate that, they consider a long-term deal a commitment from the team. Saying "We want you".
But for players like LeBron James and Kevin Durant, they know that teams want them, which means that they can do what they please with contracts. To gauge the market and try to get the best possible deal. These equates into 1&1 contracts, like the one Kevin Durant has. Commissioner Adam Silver considers these contracts bad and not beneficial for players.
"One of the unintended consequences (of doing contracts like James) I feel on behalf of the players is the fact that they end up putting themselves in this position where they're taking enormous financial risk," NBA commissioner Adam Silver told cleveland.com. "The system is designed for guys to enter into long term contracts, so, and you can only get so much insurance. So one of the unintended consequences is they take risk beyond what we would like to see them take.

"The other thing is, the system is designed and incentivizes players to stay with the same teams," Silver said. "At the same time I respect free agency so if they make those decisions to leave, that's fine too. But as I said, I'd like to talk to the union about maybe modifying the system so there's a little bit more of an incentive to stay with your existing team."
To be honest LeBron is a master at this, him and his agent clearly know what they're doing. Adam Silver is talking about it like there's an epidemic of 1&1 deals happening but it only happens with some superstars that want to be in control and not be tied down. No that's not me saying that LeBron does these deals so if all hell breaks loose he has an easy out. Better to be a free agent than a trade target I guess.