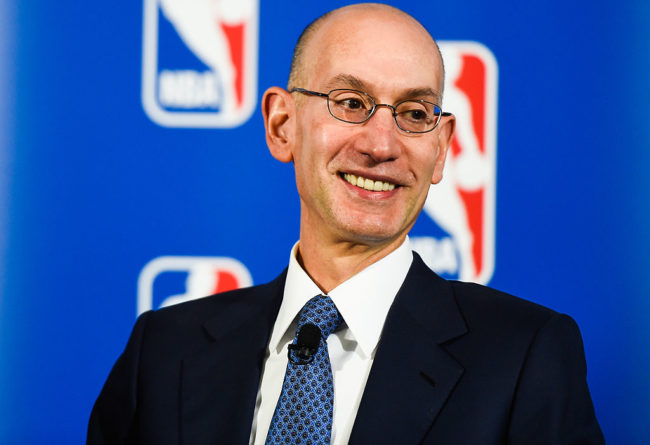 On Friday, the Los Angeles Clippers decided to remove Doc Rivers from his front office role with the team and Lawerance Frank will now oversee Basketball Operations.
Following from Adrain Wojnarowski of ESPN.
Rivers, who held the title of president of basketball operations, will continue to have a strong voice in personnel and organizational matters and will partner with Lawrence Frank, the team's executive vice president of basketball operations, Ballmer told ESPN. Frank will now oversee basketball operations, including general manager Dave Wohl.
This move marked one less coach in the league that not only has the head coaching job but a front office role as well. Subsequently, the 'Coach-in-Charge' scenarios present in the league has Commissioner Adam Silver a bit weary on the subject.
Following from Adrian Wojnarowski of ESPN.
NBA commissioner Adam Silver believes that Rivers did a great service to the franchise's value, and to the NBA, with how he held together the organization and its star players through the tumult of the Sterling nightmare. Silver wasn't necessarily against Rivers' ascension to the top of the Clippers masthead, but the commissioner has privately expressed concerns to owners and senior franchise officials in several instances, case by case, about the dynamic of the coach-in-charge model, league sources said.
While this is a problem that won't be solved immediately, the trend of having coaches in front office roles is starting to decrease every season.