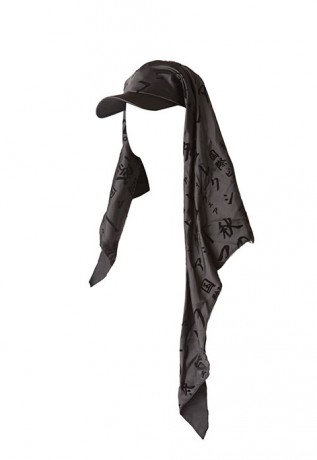 How many times have we said that Rihanna is slaying 2016? How many more times are we going to say it before the year is over? Answer: probably well into 2017. After a plethora of footwear releases, the Fenty x Puma Fall/Winter 2016 Ready-To-Wear collection is approaching its debut release. It's no surprise that this is one of the most anticipated collections for Fall. Everyone wants a little piece of the style in their wardrobe.
Back in February, Rihanna blew everyone away with her debut runway show for Fenty x Puma. Showgoers went in with high hopes and didn't leave disappointed. RiRi served edgy streetwear with exaggerated details in a palette of black, white, and grey. We now have a better look at what's to come with collection's drop next week. The set includes kimono-sleeved hoodie, high-waisted track pants, and plenty of sports bras. There's even durags. All of which we can see Rihanna wearing effortlessly. It'll be interesting to see these pieces translate into real life.
Fenty x Puma will be available for purchase on September 6th exclusively at pop-up shops and Bergdorf's. Puma stores and online shop will release the line on September 7th.