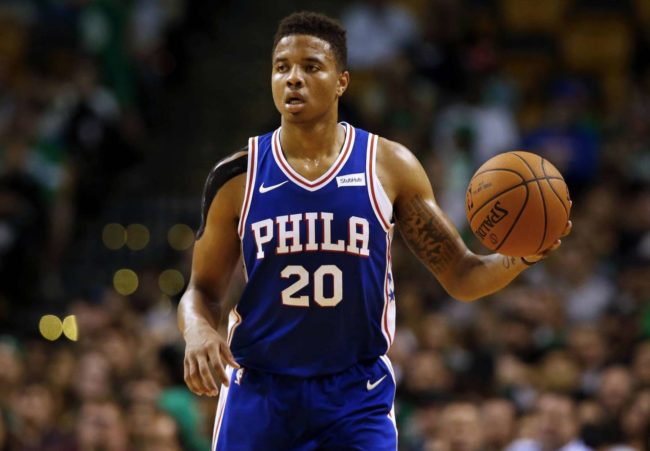 The Markelle Fultz saga in Philadelphia is finally nearing a close, as the 76ers are trading the No. 1 overall pick from the 2017 draft to the Orlando Magic.
The Sixers will receive guard Jonathan Simmons along with both a first-round and second-round pick.
This report comes from Adrian Wojnarowski of ESPN.
The Magic are sending Jonathan Simmons, a first-round and a second-round pick to the Sixers, per sources. https://t.co/f724l2eSVS

— Adrian Wojnarowski (@wojespn) February 7, 2019
Fultz's journey in Philadelphia has been incredibly well-documented as a mysterious shoulder injury plagued him through the first season and a half of his NBA career. A fresh start in Orlando was necessary for both Fultz and the 76ers organization.
The former University of Washington one-and-done star has not played since the middle of November and then it was announced that he was diagnosed with Thoracic Outlet Syndrome later in December. Fultz has averaged 7.7 points, 3.4 rebounds, and 3.4 assists per game in 33 total appearances with Philly.
The Orlando Magic view this trade as a "low-risk, high-reward" deal with the opportunity to groom Fultz in a more comfortable situation away from constant criticism that he dealt with in Philadelphia.
As for Simmons, he has spent the last two seasons with Orlando after signing a three-year, $20 million deal with the team back in 2017. He's averaged 6.9 points per game this season, well below his average last season of 13.9 points per game.