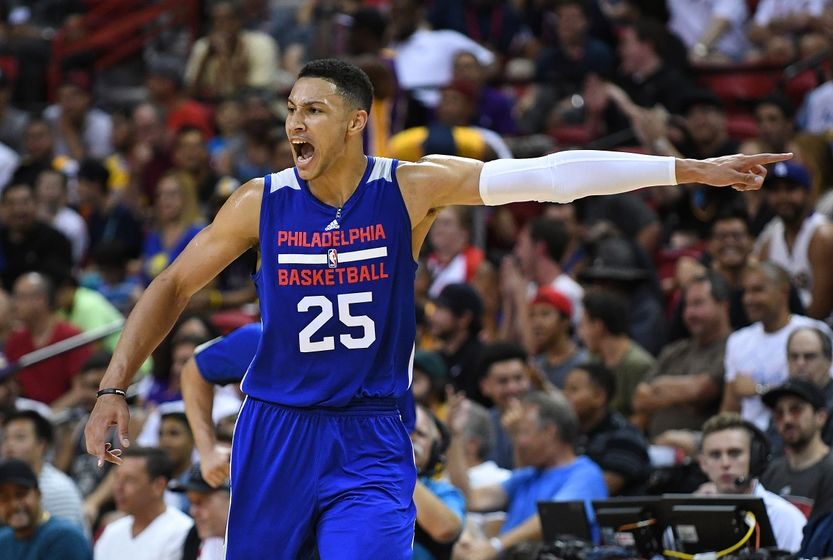 The Philadelphia 76ers were supposed to be about as fun as a 25-win team can be this season. The 6'9″ point forward rookie who has drawn comparisons to Magic Johnson and LeBron James (Ben Simmons) playing with the 7'1″ center whose fluid post moves have been likened to those of Hakeem Olajuwon's (Joel Embiid). Then, Simmons went down with a foot fracture, and the team's watchability level dropped probably like 40%. There was some speculation that Simmons' agent Rich Paul would want him to sit out the entire season to play it safe, but it seems like we may get to watch Simmons play this season after all. From Keith Pompey of Philly.com:
"It's not doom and gloom," Brown said when asked when asked how his team is adjusting to its various injuries at the moment. "Ben is coming back in January. We are still trying to find information on Jerryd [Bayless]. Jahlil [Okafor] is still trying to touch the court in his first preseason game."
Brown said it matter-of-factly, but you have to wonder whether he's spoken to Simmons' agent. At the end of the day, though, Brown probably has more pull when it comes to Simmons' return. The Sixers have what could be a generational talent in Simmons, and they shouldn't rush him back. On the other hand, though, the fans want Simmons. If he is healthy by January, and having him play would bring minimal risk, then let him play. Simmons will gain NBA experience, the fans will be happy, and ticket sales will increase. Once Simmons is healthy enough to play, letting him do so is a win-win-win.