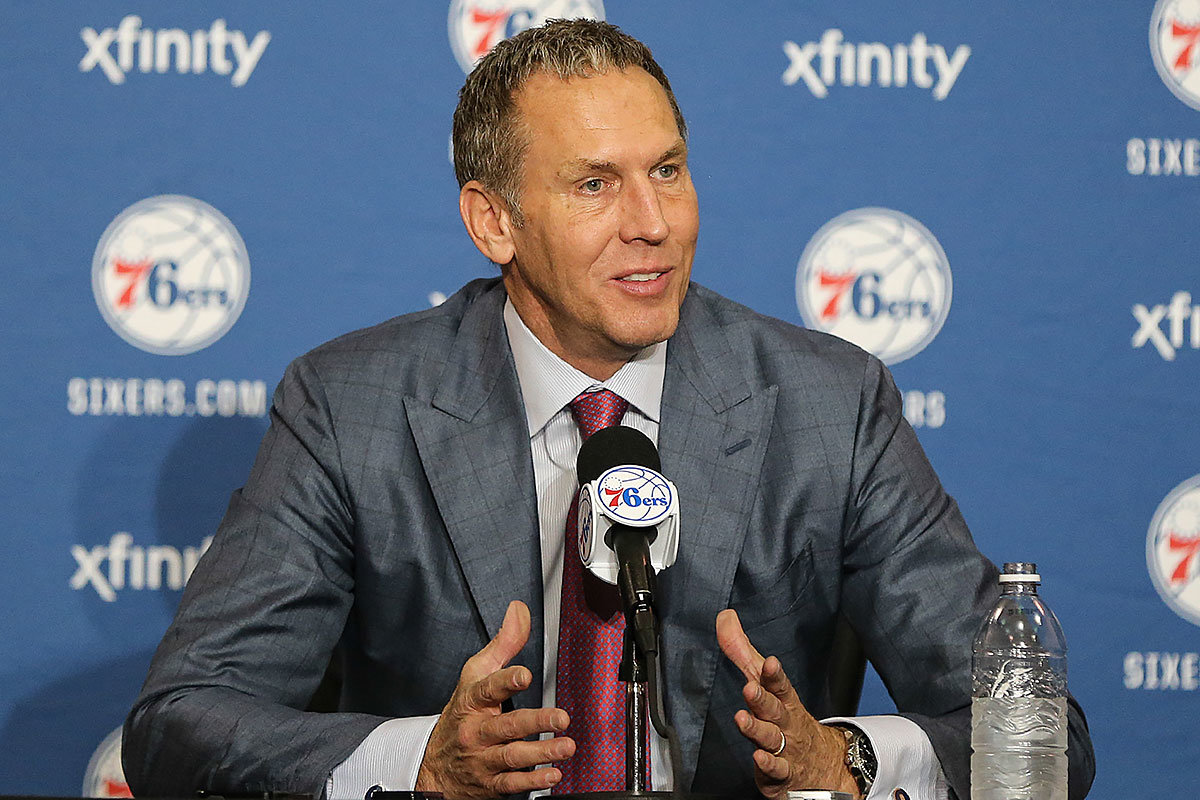 Philadelphia 76ers General Manager Bryan Colangelo is on the hot seat. He's currently being investigated by a law firm, hired by the Sixers, to determine whether or not he had knowledge of multiple Twitter accounts that tweeted things that were… certainly questionable about multiple 76ers players. At the time of the initial investigative story by the Ringer, it was believed that the accounts belonged to Colangelo. The latest NBA Twitter sleuthing has put forth the currently most-believed theory that the accounts instead belonged to Colangelo's wife. According to John Clark of NBC Sports Philadelphia, the Sixers hold a "general belief" that Bryan Colangelo had no knowledge of the accounts:
While the Sixers' investigation into president of basketball operations Bryan Colangelo's Twitter fiasco is ongoing, the general belief within the organization is that it believes Colangelo's assertion he had no knowledge of the Twitter accounts, did not send the messages or had known the messages were being sent, according to a source.

The Sixers are trying to decide if they can go forward with Colangelo after sensitive team information went public.

…

The Sixers began to mull Colangelo's dismissal last Friday when the investigation started to become increasingly focused on his wife, Barbara Bottini, per a report by ESPN.
After all this, it would be somewhat shocking to see Colangelo keep his job. Unless, that is, both himself and his wife are proven fully innocent. At this point, however, That seems like an unlikely outcome.