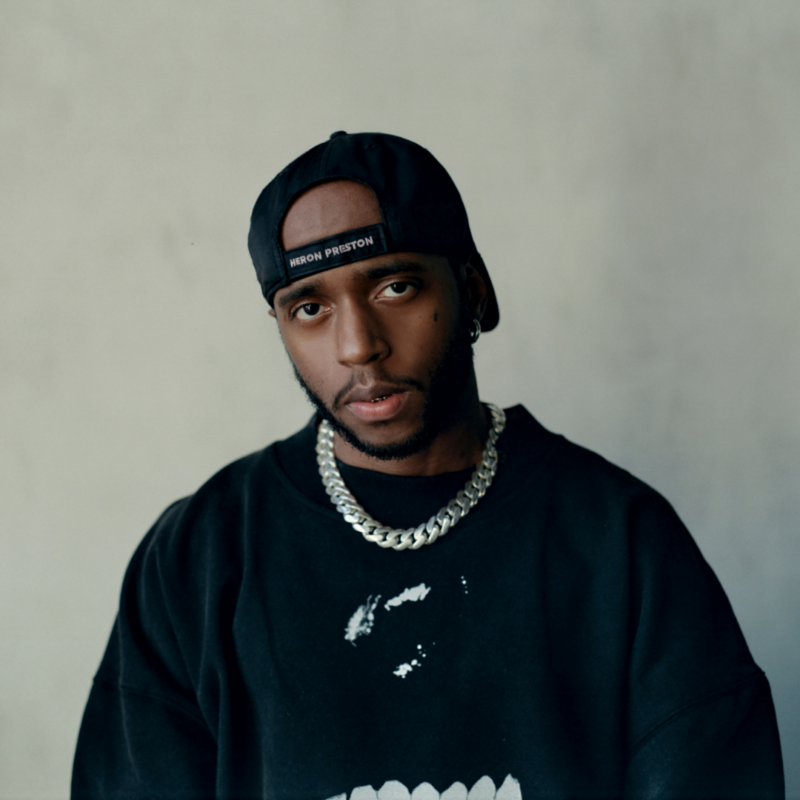 "New music tomorrow. Turn them post notifications on. It's been a very, very, very long while and I'm happy and excited to see y'all," 6LACK told his fans yesterday.
A few hours have passed and it appears that it is time for the world to see him and what he's been cooking up. Just three weeks away from the release of his third studio album, the Atlanta native has delivered the title track and its accompanying visual. Directed by Andrew Donoho, the striking visual finds the chart-topping star crashing into an abandoned house before stumbling his way to the front door. From there, something spectacular happens. 6LACK is able to fly…or float? It's hard to describe, but he's moving through the sky as he sorts through themes of reflection, finding purpose and the highs of self-love.
"'Since I Have A Lover', the title track, is the highs of having a healthy love, compressed into song format. It's a note to self, that I'm no longer who I was or where I was, and that there's a bigger purpose starting to reveal itself in the things I create. We are simply pushing love, because it's needed," he said about his new release.
If "Since I Have a Lover" is any indication of what is to come, expect the Atlanta native to dig deep and open up in many of the ways that he did throughout his Mindset Collection. When the title alludes to a lover, it may have a lot more to do with self-love than romantic love at times.
Until the world gets to hear the project in full, check out the "Since I Have a Lover" video below.