Jabari Smith is the first of the big three prospects in the 2022 NBA Draft to drop in our profile series. Smith is someone who could easily go first overall in this draft because of the enticing skills and profile he brings to the table as a 6'10" wing with guard-like ability. He's as smooth as they come and seemed to come on as the year went on with many wondering if he was separating himself as the clear-cut number one prospect in this draft. He didn't quite reach that level but still has put himself in a position to be one of the three prospects in contention to go first overall.
Now we look at what makes Jabari Smith a top prospect in this draft.
Shooting
For Jabari Smith to be the caliber of shooter he is at the size and stature he's at is a bit insane. He's 6'10" and is arguably one of the best shooters in the draft and excels in catch-and-shoot situations. His form is as smooth as it gets and he can score at every single level with ease. His height allows him to shoot over just about every player on the court with no one truly able to guard him or affect his vision when shooting out on the perimeter. He's not someone who can be left alone because he's a knockdown threat every time he touches the ball. At his height, though he often needed to be guarded by bigger opponents who weren't always used to guarding on the perimeter making him an ultimate mismatch.
Jabari Smith's Synergy jump shooting profile:
C&S no dribble: 49.3 FG%
"unguarded" C&S: 65.2 FG% (!!)
Jumpers off the dribble: 40 FG% on heavy volume

Those numbers are insane, esp. for a 6'10 Fr… Generational shooting + size prospect

— Draft Dummies (@DraftDummies) June 14, 2022
Smith shot 42% from three on five attempts a game this year which is extremely impressive for a guard let alone a 6'10" wing. The two-point field goal percentage was less than impressive for a guy his size at just 43.5%, a number that will certainly need to improve at the next level. Although he excelled out at the three-point line, most of his shots weren't off creation, hence the tough two-point percentage in the area where he was tasked more with creating his shot. At the end of the day, the form is too pristine to believe that it's a trend that will continue in the future and as a 19-year-old, he's only got room to improve and may have the highest upside in the draft.
On-Ball Defense
That size that makes Smith's shooting so impressive is a major factor in why he's such a solid defender. His ability to slide his feet at that size and guard so many different positions are going to be huge for his potential at the next level. He moves laterally so well and his length allows him to shut down drives and wall off defenders from getting a good look around the rim. He also defends post-ups well and hasn't even filled out his frame yet which should bode well as he matures and continues to put on some weight. He's not skinny but does have room to continue to add strength which should give him the ability to truly guard one through five at times although you'd prefer to keep him guarding two through four. The switchability is impressive and it's what every team is looking for now in the NBA as the game has moved to more positionless basketball than was the case ten or so years ago.
Watching him swallow up drives of smaller players and force them into tough jumpers is so fun to watch. You don't see many players move like he can and be comfortable on the perimeter or in the post. He is also solid at finishing possessions with rebounds. He averaged seven on the year and could even improve with that aspect of his game as well. He's not some great rebounder but it's definitely something that contributes to how good of a defender he is. Defensively he can stand to improve off-ball, even with his size he's not a great shot blocker but the tough jumpers he often forces do kind of go into that in making players adjust by altering their release with his length. Overall though, at worst Smith will be a super-charged three-and-D player assuming he doesn't continue to progress his offensive repertoire.
Weakness: Shot Creation/Two-Point Offense
It's been mentioned above already but Jabari Smith struggled some inside the three-point line. While he can knock down tough shots, he's not a great shot creator. He doesn't have great first-step quickness or burst which is the biggest reason why he struggles to create separation along with the fact that he doesn't quite have a lot of wiggle in his game. All of this contributed to why he weirdly struggled around the rim which is the reason for the low two-point percentage. As agile as he is moving laterally on defense, he can be kind of stiff as an athlete which truly comes out when he has the ball in his hands. He's not quick linearly which allows defenders to often stay attached and make it difficult despite his height when he gets to the rim. The hope is he continues to develop his game and won't be forced to settle for tough jumpers to score at the next level but it's a bit unnerving that the athletes are only going to improve in the NBA that will be defending him.
NBA Comparison: Rashard Lewis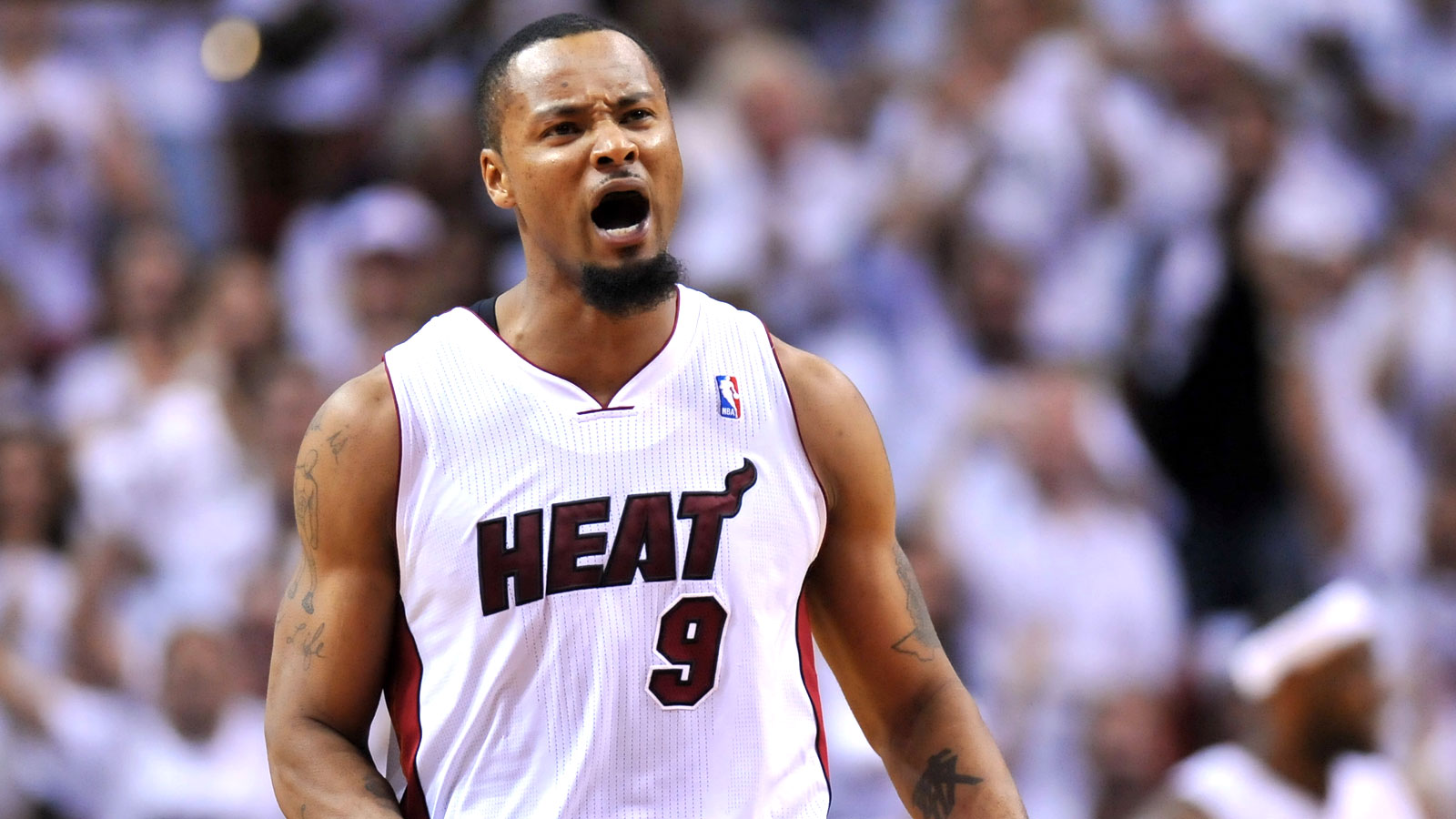 The ability to shoot at that size is reminiscent of Rashard Lewis and the areas they both score from seem to be in common. Lewis was a great scorer during his time in Seattle before becoming a more complementary scorer to Dwight Howard in Orlando and wasn't the main option. He still had an excellent career and shot 38% from three for his career with a few of the years at the end of his career dragging that percentage down a bit. Although Lewis was just a two-time all-star which may be seen as a disappointment for the hopes many have with Smith. The game though is pretty similar, although Lewis seemingly had more attitude to his game than you see out of Jabari Smith who's not an overly emotional player. The game is similar but that doesn't mean the careers have to be and at this point, it's reasonable to expect that Smith should have a better career than Lewis but some of the weakness concerns certainly don't make it a certainty.