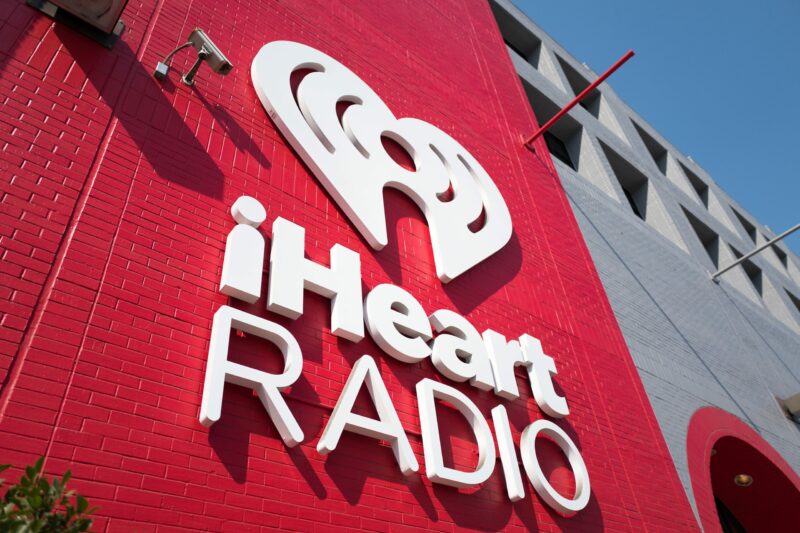 NOTE: The following article was written by Culture Editor Ryan Shepard. The predictions made in this article reflect the views of Ryan Shepard do not necessarily reflect those of other Def Pen writers, editors, staffers or executives.
The 2021 iHeartRadio Music Awards are set to kick off in just 90 minutes, so it's time to take a hard look at this year's list of nominees. From Ariana Grande to Pop Smoke, there are a number of major stars battling for tonight's top prizes. With so many different acts nominated, someone is bound to go home upset. Before it gets to that point, let's have some fun! Just in time, we're making a few quick predictions about the night's five biggest awards. We'll let you know who should win and who will ultimately win. Then, check back at the end of the night to find out if we were right, wrong or somewhere in between.
Female Artist Of The Year
Nominees: Ariana Grande, Billie Eilish, Dua Lipa, Megan Thee Stallion, Taylor Swift
Who Should Win: Taylor Swift. The COVID-19 pandemic slowed down a number of people, but Taylor Swift was not one of them. In the last 18 months, the pop star has put out two documentaries, two albums and added 11 Billboard Hot entries to her resume. Arian Grande, Billie Eilish, Dua Lipa and Megan Thee Stallion have all had incredible years, but Taylor Swift has been relentless and she's earned her shine.
Who Will Win: Taylor Swift. Just last week, Taylor Swift took home multiple awards at the 2021 Billboard Music Awards. She also won "Album of the Year" honors at the 63rd Annual GRAMMY Awards. A major reason for her success is the consistency and quality of her music releases. Another reason for her success is the narrative that has been built around her. She's slowly working to re-record her music and gain ownership of her art. There's no musician or music industry insider that can hate on that. She's checked off all of the boxes and it's hard to see anyone else taking home the award.
Male Artist Of The Year
Nominees: Harry Styles, Justin Bieber, Post Malone, Roddy Ricch, The Weeknd
Who Should Win: The Weeknd. Toronto is on a tear. Last weekend, Drake took home the "Artist of the Decade" award at the 2021 Billboard Music Awards and The Weeknd took home ten Billboard Music Awards. This weekend should be no different. From start to finish, The Weeknd was the most consistent male artist of the year in 2020. His album, Blinding Lights, and its title track have remained on the charts for what feels like an eternity. Not to mention, he performed at the Super Bowl. He's Canadian. He doesn't even watch American football. All jokes aside, it has been The Weeknd's year and tonight should reflect that.
Who Will Win: The Weeknd. Aside from his spat with the GRAMMYs, The Weeknd has been the award show favorite for the last year. Blinding Lights checks all of the boxes. It kept his core fan base happy, appeased industry insiders that vote for these awards and it seemed to push him creatively. If The Weeknd doesn't come home with this award, it would be a shock to everyone, including The Weeknd.
Song Of The Year
Nominees: "Blinding Lights" by The Weeknd, "Circles" by Post Malone, "Don't Start Now" by Dua Lipa, "Rockstar" by DaBaby featuring Roddy Ricch & "Watermelon Sugar" by Harry Styles
Who Should Win: "The Box" by Roddy Ricch. In reality, many experts will pick "Blinding Lights" to win this award. However, there is a case that can be made against it. While the Blinding Lights album is incredible, the project's title track has never truly had a "moment" in pop culture. In fact, an argument can be made that it's not even a top-five song on the album. As for "The Box" by Roddy Ricch, fans willed that track to number one on the Billboard Hot 100 while blasting it at every social gathering for six months straight. To put it simply, "Blinding Lights" has had more longevity, but "The Box" has hit higher highs within the last year. And for that reason, "The Box" should win.
Who Will Win: "Blinding Lights" by The Weeknd. While Roddy Ricch should walk away with an award for his first solo number one hit, The Weeknd will walk away with this award. The Toronto native is on track to pick up every award known to mind and tonight will be no different. Not to mention, he's performing at Dolby Theater tonight. It would be pretty awkward if he showed up, performed and didn't walk away with one of the night's biggest prizes.
Best Collaboration
Nominees: "Go Crazy" by Chris Brown & Young Thug, "Holy" by Justin Bieber featuring Chance the Rapper, "I Hope" by Gabby Barrett featuring Charlie Puth, "Mood" by 24kGoldn featuring iann dior & "Savage" (Remix) by Megan Thee Stallion featuring Beyoncé
Who Should Win: "Savage (Remix)" by Megan Thee Stallion featuring Beyoncé. To be frank, this category isn't all that great. Part of that has to do with a few songs that were snubbed. More importantly, there's just been a lack of high-performing collaborations during the pandemic. With that said, one collaboration that shook up the industry and social media was Megan Thee Stallion's "Savage Remix" with Beyoncé. Just as the song was gaining popularity on TikTok, Meg added another Texas native to make it complete. It still stands as the most successful song of her career. Why?  Beyoncé.
Who Will Win: "Savage (Remix)" by Megan Thee Stallion featuring Beyoncé. This song has won GRAMMY Awards, NAACP Image Awards, BET Hip Hop Awards and a number of other major prizes. Not to mention, it went quadruple platinum while raising OnlyFans subscriptions. "Savage" winning this award is about as much of a lock as The Weeknd winning "Best Male Artist" tonight.
Best New Pop Artist
Nominees: JP Saxe, Doja Cat, Pop Smoke, 24kGoldn, blackbear
Who Should Win: Pop Smoke. It has been a long time since someone reenergized the city of New York in the way that Pop Smoke has. From "Welcome To The Party" in 2019 to his untimely death and posthumous release, he has left a mark on Hip-Hop that will be felt for years to come. Adding to the cultural impact that he has had, Pop Smoke is also a streaming giant. Outside of Taylor Swift, The Weeknd, Juice WRLD and Lil' Baby, it's hard to find someone who streamed better than Pop Smoke did last year.
Who Will Win: Doja Cat or Pop Smoke. Picking two artists isn't a cop-out. Ok, maybe it is. With that said, it is really hard to determine who will win "New Artist" prizes at any awards show. It's hard to know how voters will view each nominee or determine how much they know about each artist. Doja Cat is the picture-perfect pop star while Pop Smoke is the artist that has made the most noise. Either way, it will likely come down to those two with 24kGoldn being the dark horse.