Each year, fans and pundits keep a lookout for breakout stars. During the offseason for major league sports, both groups comb over a team's roster, attempting to forecast how new trades and drafts will fit into a coach's scheme.
One of the biggest topics of conversation is which players will break through in the coming season. Typically, pundits keep their eyes on new drafts that are moving from a minor league team onto an NHL roster, as well as standout players who posted record season the year before.
Already, the 2021-22 season has a lengthening list of players to keep an eye on, from Troy Terry to Jack Hughes. Still, not every breakthrough player will be able to [make an immediate difference. In some cases, leading players are putting themselves into a better position to be traded to a stronger team.
For example, Terry may be one of this year's standout stars, but it doesn't mean the Ducks have a clear shot at taking the Pacific Division. Instead, NHL odds from Betway list the Oilers as Division favorites with odds of 1.90, with the Knights trailing with 2.50. The Ducks are still wading in the middle of the pack with odds of 23.00, but they could shorten as the season progresses.
Other questions also linger. Will Terry be able to keep his momentum throughout the season—and could he make a difference when it matters most? The players listed below look primed to do just that this season.
Linus Ullmark, Boston Bruins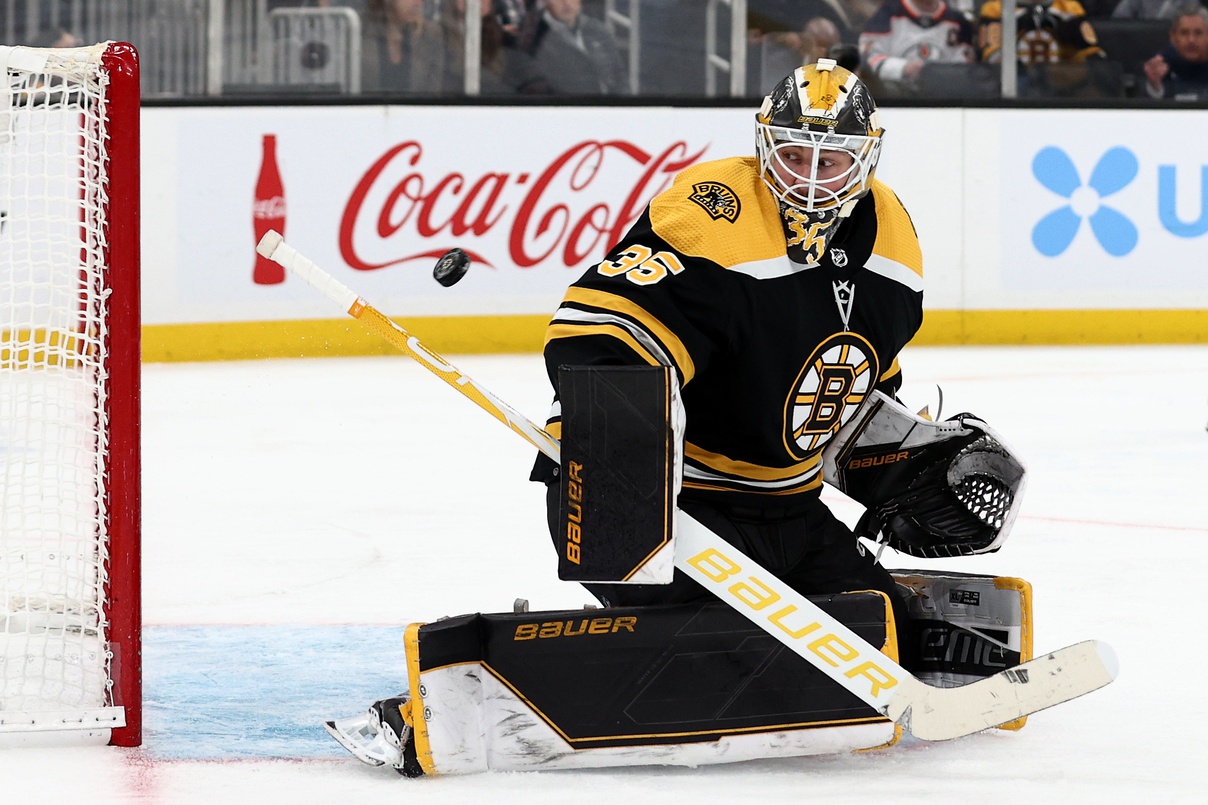 Heading into this season, Swedish goalie Linus Ullmark found himself in one of the better positions in the league: primed to take over as starting goalie for the Bruins. As a free agent, he penned a four-year $20 million contract, one of the largest in recent years.
All eyes will be on Ullmark [to see if he lives up to the big contract](https://www.cbssports.com/fantasy/hockey/news/bruins-linus-ullmark-cant-hold-lead-in-third/); last year, he ranked 16th among goalies in terms of high-danger save percentage. Still, Ullmark embodies the watermark of breakout players, as he moved from the sub-par Sabres to the Bruins.
Jack Hughes, New Jersey Devils
Some might consider Jack Hughes a breakout star given his stellar performance for the New Jersey Devils during only his second year in the NHL. As a young player, Hughes shows the promise of a long career in the NHL's top rosters.
So far, he's strengthened his ability to possess and make vital plays in the offense, showing incremental growth in the past years. However, Hughes will need to pay close attention to his finishing power if the 2021-22 season is going to be his breakout year.
Ty Smith, New Jersey Devils
Like Hughes, teammate Ty Smith might already be considered a star player for the Devils. Like Hughes, he's a young player (though Smith plays defense), who played a key role in helping replace missing stars like Nico Hischier and Kyle Palmieri last year.
This year, Smith is expected to take his strong start to new levels. Rather than carry an absent defense, Smith will instead be helped by a killer defense, which includes Ryan Graves and Dougie Hamilton. If Smith outperformed others without key help, what can he do this year?
Martin Necas, Carolina Hurricanes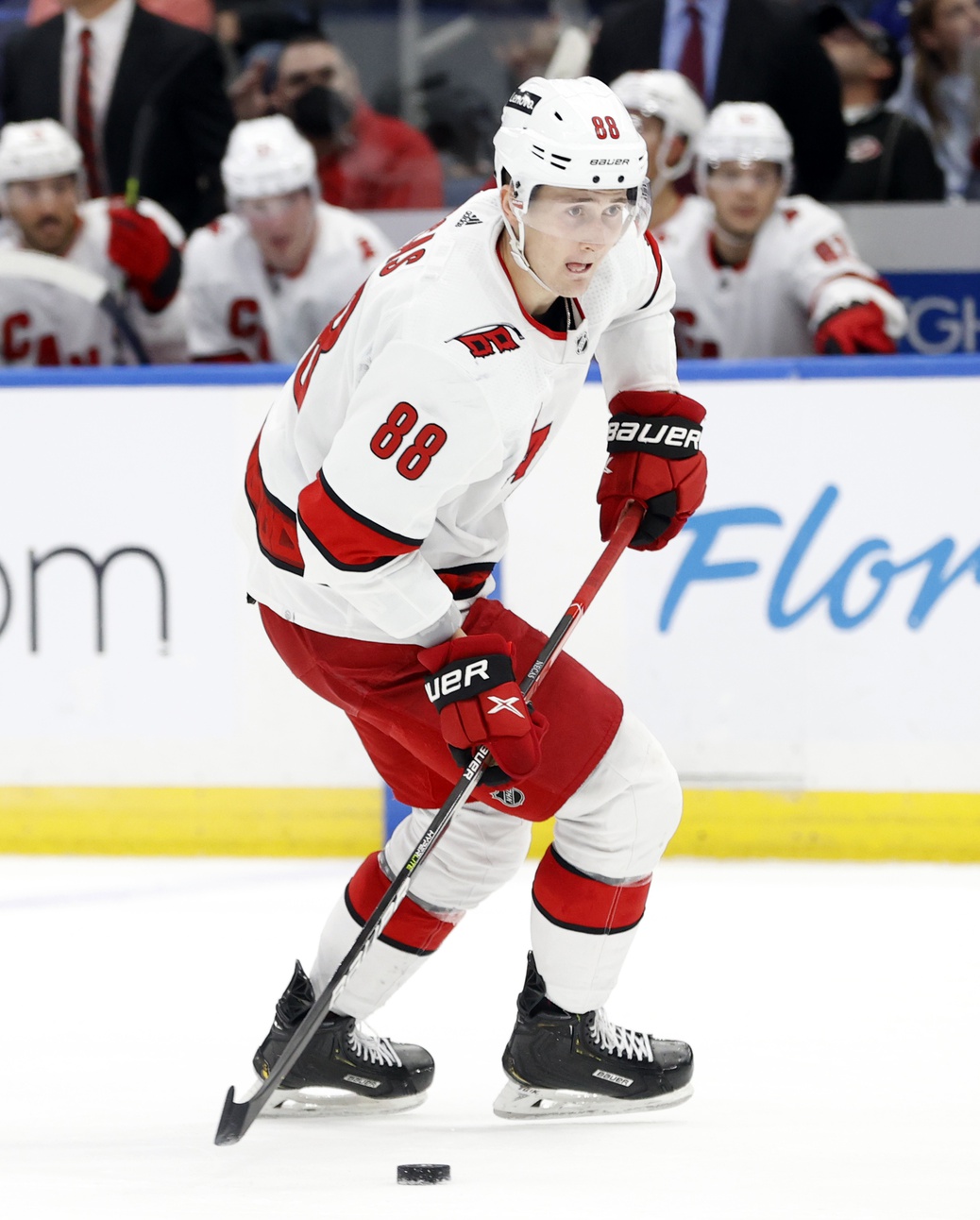 This year, forward Martin Necas will be expected to capitalize on the exponential growth he's shown in the past two seasons with the Hurricanes. As a young star [on a young team](https://defpen.com/nhl-seattle-expansion-team/), Necas is in the perfect position to make a name for himself and the Hurricanes.
However, Necas won't be the only star player on offense. He'll need to work harder this season to stand out, netting goals while also finding a way to lead the offense as a playmaker. The pressure is on—but if Necas can leverage his talent into a playoff opportunity, it's likely he'll lead the Hurricanes in the coming years with the strong possibility of a Stanley Cup run.