It's a new year and another opportunity to see our favorite artists in one place. Festival season is officially here. Donald Glover and Ariana Grand held down Coachella. Tyler, The Creator celebrated his first number one album on the Billboard 200 Charts with a headlining performance on Governor Ball's opening night. Unfortunately, a fight broke out at the Roots Picnic, but it still delivered performances from H.E.R, Lil' Baby, City Girls, The Roots and more. Going forward, Made In America, AfroPunk and Bonaroo are still on the way. In the meantime, let's recap one of the biggest festivals to take place thus far, Hot 97's Summer Jam at MetLife Stadium. This year, the New York radio station brought in Meek Mill, Tory Lanez, Migos and Cardi B to hold things down. If you couldn't make it, we were on hand to recap the day's five best moments from this past Sunday.
1. Cardi B Brings Out Lil' Nas X and Billy Ray Cyrus
He wasn't on the bill, but he ended up being the headliner. Lil Nas X's "Old Town Road" is easily the biggest song in the country right now and has been for a while now. It only made sense that he would close out Summer Jam 2019. He and Cardi B had linked up at a show earlier this year, so the Bronx artist decided to bring out her new friend at Summer Jam as well. This time around, Lil' Nas X took advantage of the moment and brought a friend of his own, Billy Ray Cyrus. Together, the two performed the remix to "Old Town Road" in front of a sold out crowd. As you would expect, everyone went crazy and it was undoubtedly the biggest moment of the night.
2. Kash Doll, Megan Thee Stallion & Melii Show Out
Over the last two years, we've seen a shift in Hip-Hop. While we are far away from equal gender representation in Hip-Hop, there has definitely been an increase in the number of successful women in rap. Among the many new women in the world of rap are Melii, Kash Doll and Megan Thee Stallion. Luckily, DJ Megan Ryte was able to pull not one, not two, but all three to the stage to open up Summer Jam's main stage at MetLife Stadium. Together, they definitely created a special moment for the future of women in rap, R&B and beyond.
3. Meek Mill Brings Out A$AP Ferg, Fabolous & More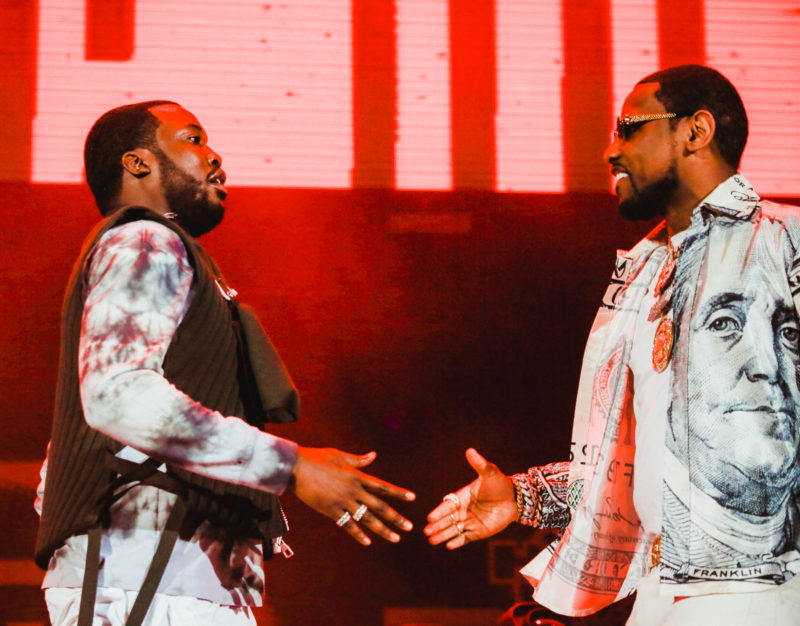 Meek Mill delivered one of the best performances at Hot 97's Summer Jam in recent memory. Riding high off the success of his chart topping album at the end of last year, Meek Mill is doing incredible things with "Going Bad" featuring Drake. On top of that, Meek Mill brought out some of the biggest names in New York. When in New York, you have to bring out Fabolous to perform "Uptown Vibes" and Meek did so. In addition, he brought out A$AP Ferg who performed some of his biggest hits. Overall, Meek Mill is definitely in the running for one of the best sets of the night.
4. Casanova Gets His Big Summer Jam Moment
If you've followed Casanova since he dropped "Don't Run" back in 2016, you know how long of a road he's taken to get to this point. Over the last year or so, there have been moments where it felt like the intersection of the streets and music industry would wind up pulling him back to jail. Luckily, he kept his head on straight and pushed forward to his ultimate goal. He's dropped new projects, visited the continent of Africa to shoot a video with Davido and now he's on the Hot 97 Summer Jam main stage with Cardi B, Meek Mill and Migos. He may have been one of the earlier acts of the night, but he was still there and it's a moment that at one point seemed unlikely. Casanova truly deserves a round of applause.
5. Colin Kaepernick Comes Out To Support Hot 97
Yes, Colin Kaepernick made a secret appearance at Summer Jam 2019. Keeping in line with his persona, the former NFL quarterback was seen in and around MetLife Stadium at different points throughout the show. As you may know, he's had a long term relationship with Hot 97's Nessa for some time now. Unfortunately, he didn't make a big appearance on stage, but his presence was certainly felt throughout the day.