The 2019 Academy Awards may be one for the ages. We've never seen a list of movies quite as stacked as this upcoming Oscar ceremony with multiple films possibly sweeping the awards. Since the list of nominees won't release until December 3rd, here at Def Pen, we've got all the predictions covered. Without further ado, here are our guesses for the 2019 Oscar nominees:
Best Picture
BlacKKKlansmann – Spike Lee
First Man – Damien Chazelle
A Star Is Born – Bradley Cooper
Green Book – Peter Farrely
Tully – Jason Reitman
Beautiful Boy – Felix Van Groeningen
Leave No Trace – Debra Granik
If Beale Street Could Talk – Barry Jenkins
Widows – Steve McQueen
With a platter of films to select from, this year's Oscar Awards will be one of the more spontaneous, unpredictable awards in recent memory(aside from that La La Land Debacle). Rather than having only two or three potential candidates to take home the most prestigious award in Hollywood, each and every film listed above has a viable chance in being awarded the ultimate prize. Each director seems to have something on the line in pursuit of cementing themselves in cinema history. Spike Lee's tour de force comeback would become folklore if his rambunctious, hyperactive film BlacKKKlansman was given the induction into the category. First Man's Damien Chazelle would continue his blistering hot start as a filmmaker, essentially going 3 for 3 with crafting films held to a prestigious standard by the Academy. Bradley Cooper, on the other hand, has a chance to become one of three directors in the history of the Academy to take home the prized possession with their directorial debut and quickly jumpstart his transition post-acting. With a plethora of options to choose from, this year's Oscar race can become one of the more exciting to follow in the past decade.- Ananth Para
Best Actor In A Leading Role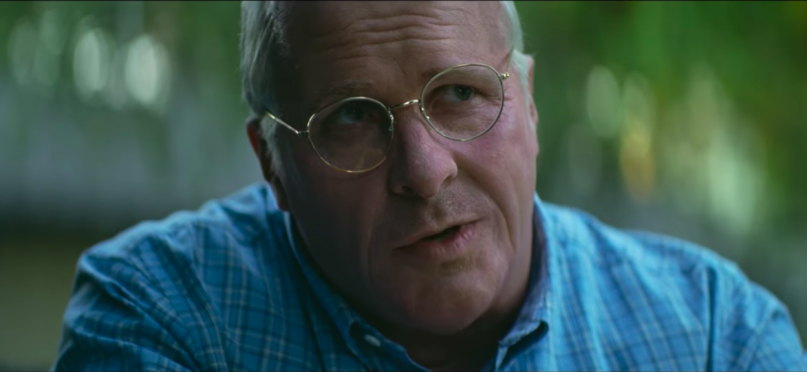 Christian Bale – Vice
Bradley Cooper – A Star Is Born
Ryan Gosling – First Man
Ethan Hawke – First Reformed
Rami Malek – Bohemian Rhapsody
John David Washington – BlacKkKlansman
The race for Best Actor at the Oscars in 2019 is as tight as ever and it doesn't appear to be getting much easier. After a strong showing during its opening weekend, there's a little buzz building for Creed II's leading man, Michael B. Jordan. However, he's still on the outside looking in. Those on the inside at the moment include Rami Malek, Bradley Cooper, John David Washington, Christian Bale, Ryan Gosling and, Ethan Hawke. Each could make their case, but the three leading candidates at the moment appear to be Washington, Cooper and, Hawke. Malek is a close fourth, but the strength of the overall film does not help him here. Washington's role in a nuanced film will help him greatly here. Cooper has the strength of being in what could be the Best Picture winner. When it's all said and done, Hawke could possibly bring in the award after delivering a performance that is both compelling and gripping. With that being said, who knows what could happen?
Best Actress In A Leading Role
Yalitza Aparicio – Roma
Olivia Colman – The Favorite
Glenn Close – The Wife
Viola Davis – Widows
Lady Gaga – A Star Is Born
Melissa McCarthy – Can You Forgive Me?
Ok, so boom! There are only six people listed in this category because we had to list six. If we're being honest, there is only one name that truly needed to be listed in the category. While all of these actresses did an incredible job in their respective films, Lady Gaga is nearly a lock to win this award. Her performance in A Star Is Born is both captivating and tear-jerking. Not to mention, her performance seems to be a favorite among many industry insiders. With that being said, there is a dark horse in this category that needs to be noted. Viola Davis will in all likelihood not get the credit she deserves for her role in Widows, but she definitely deserves more praise than she is getting. Other contenders such as Glenn Close in The Wife and Olivia Colman in The Favorite are locks to be nominated, but the category is Gaga's to lose. We'll see how it all plays out in 2019, but it'd be shocking to see anyone other than Gaga delivering an acceptance speech this year.
Best Actor In A Supporting Role
Mahershala Ali – Green Book
Timothee Chalament – Beautiful Boy
Sam Elliot – A Star Is Born
Daniel Kaluuya – Widows
Steve Carrell – Vice
Mahershala Ali returns to reclaim the Oscar crown for Best Actor in a supporting role with his role in 'The Green Book' as the Jamaican-American Dr. Don Shirley, a pianist who travels the south in 1962 with an Italian man as his bodyguard. The movie has already racked in a bunch of awards including TIFF, so he's a shoo-in to be nominated. Timothee Chalamet will most likely return to the award show for the second time in a row after his performance as a lost-teenager in Beautiful Boy. Sam Elliot had a captivating performance in 'A Star Is Born', which has all the makings of sweeping the entire award show. Daniel Kaluuya's villainous role in 'Widows' is seriously frightening and Steve Carrell supposedly makes quite an impact as Donald Rumsfeld in 'Vice'. Quite a stacked prediction list might I say. – Esfandiar Baraheni
Best Actress In A Supporting Role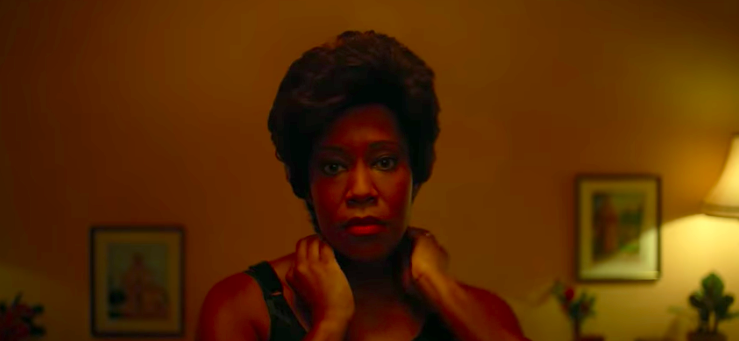 Regina King – If Beale Street Could Talk
Amy Adams – Vice
Clair Foy – First Man
Marina de Tavira – ROMA
Emma Stone – The Favourite
Regina King should walk away with this one in the bag with her performance in the film adaptation of James Baldwin's novel 'If Beale Streat Could Talk'. But don't be surprised if Amy Adams or Emma Stone nab the award for their respective performances in 'Vice' or 'The Favourite'. With those films gaining ground later in the year, they're due for some recency bias. Claire Foy is breathtaking in 'First Man' and Marina de Tavira is electrifying in 'ROMA'. I've said this one and I'll say it again, we may not see an Oscar nominee list quite as stacked as this year's picks. My pick to win it all is Regina King. – Esfandiar Baraheni
Best Cinematography
Barry Ackroyd – Outlaw King
Alfonso Cuarón – Roma –
Matthew Libatique – A Star is Born
Robbie Ryan – The Favourite
Linus Sandgren – First Man
Alfonso Cuarón's Roma may not make the splash he'd hoped for at the awards show but this category seems like his to lose. Cuarón took control of the camera after his usual cinematographer couldn't make the schedule work and Cuarón delivers a myriad of beautiful, moving shots. Linus Sandgren's work on First Man shouldn't be ignored however as he and Damien Chazelle essentially put us in Neil Armstrong's shoes and makes the audience feel what he feels. Netflix's Outlaw King may not receive a nomination but it certainly deserves one, it even has a strong case to win. Barry Ackroyd uses creative techniques and framings to set this film apart from other medieval dramas. At some points, it even outshines Game of Thrones with its cinematography. A Star Is Born and The Favourite are both unlikely to win in this category, they are well made but Roma is a borderline masterpiece while First Man and Outlaw King are two of the most striking films made this year. -Grant
Best Director
Ryan Coogler – Black Panther
Bradley Cooper – A Star Is Born
Alfonso Cuarón – Roma
Adam McKay – Vice
Yorgos Lanthimos – The Favourite
Bradley Cooper seems like the definite front-runner in this category, his directorial debut in A Star Is Born has received universal praise from critics since its release and seems like that will be hard to beat. Both Cuarón and McKay have the same odds of winning if Cooper doesn't as both Roma and Vice are shaping up to be critical darlings if a little niche. Speaking of niche, a nomination for Yorgos Lanthimos would likely be nothing more than a courtesy. The Favourite isn't bad by any means, it's still good enough to receive a nomination, but far too independent to win the award. However, the biggest question mark in this race is Ryan Coogler and Black Panther. Just a Coogler nomination would've seemed impossible in past years, but with the massive critical and commercial reception of Black Panther, it seems like Black Panther could be the first superhero movie to win an Oscar for directing. Regardless, A Star Is Born has had a massive extended run at the box office and I think that will translate into a win for Cooper. -Grant
Best Writing (Original Screenplay)
Alfonso Cuaron – Roma
Deborah Davis and Tony McNamara – The Favourite
Bo Burnham – Eighth Grade
Adam McKay – Vice
Nick Vallelonga and Brian Hayes Currie – Green Book
Bryan Woods and Scott Beck – A Quiet Place
The original screenplay category is once again set to be one of the most diverse award categories in the upcoming Oscars. Roma and The Favourite, both historical dramas, are the favorites for the Oscar and both have been released to the public in the last 10 days. Eighth Grade, comedian Bo Burnham's comedy, is also considered to be a contender because of its ability to capture the trials and tribulations of adolescence while also giving viewers a warm feeling inside after watching it. One dark horse for this category is the very popular, A Quiet Place, John Krasinski's directorial debut. This movie is a 90-minute thrill ride and you never know what will happen next to the Abbott family. With the Academy recently expanding and diversifying its voter pool, Eighth Grade and A Quiet Place have a chance to upset the two heavyweights and continue the wave of more "modern" movies winning Oscars. –  Harry