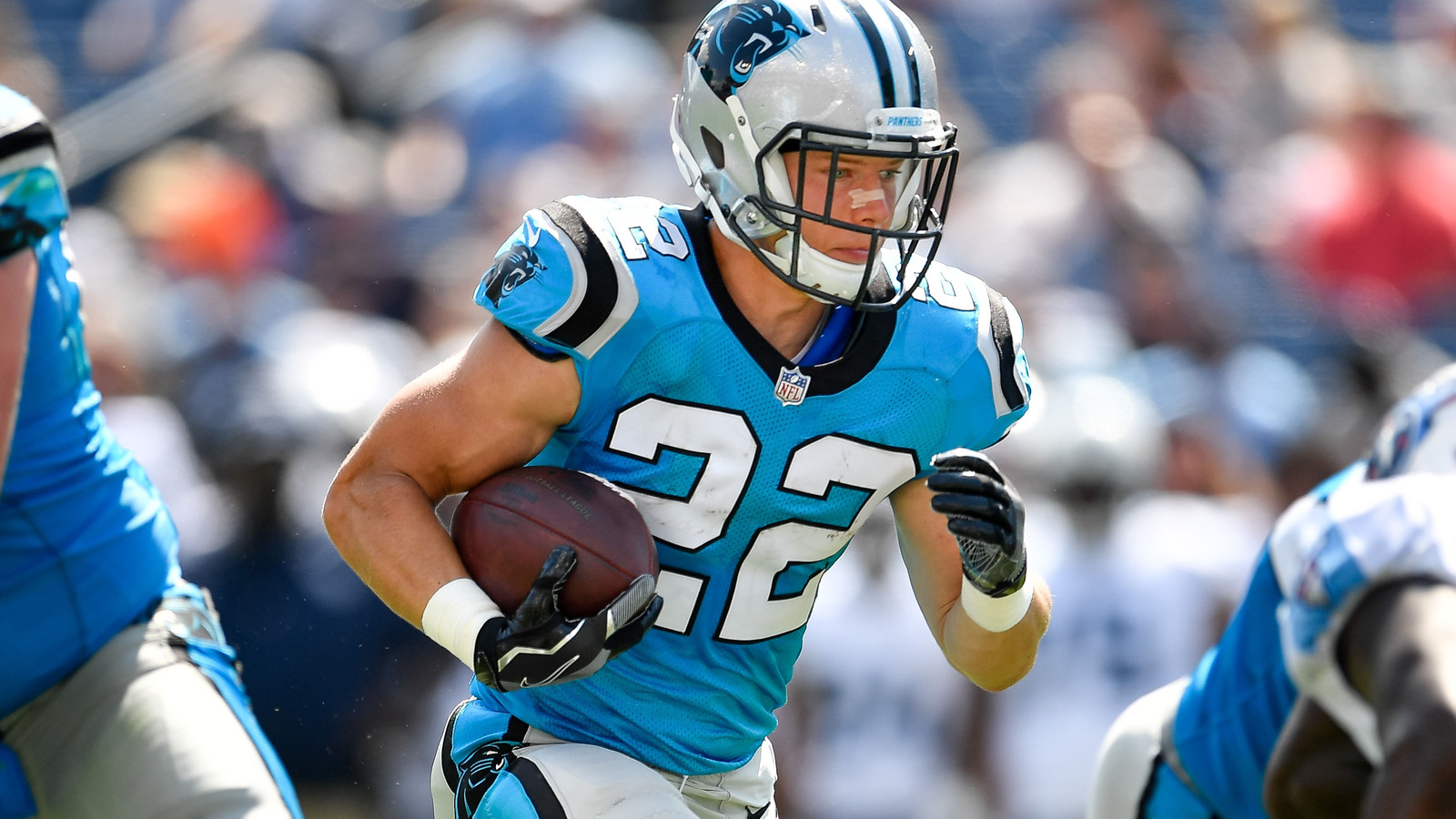 For yet another week, the Patriots find themselves atop the NFL Power Rankings, but on increasingly thin ice with after a rather pedestrian win and the emergence of the Ravens as one of the league's truly elite teams.
NFL Power Rankings, Tier 1: Point differential darlings
1 New England Patriots (9-1; +179 point differential)
Tom Brady has looked his age recently, but the Patriots still win. It seems like the team is under a little more scrutiny this season than in past years, but through 11 weeks they boast a league-best point differential.
2 Baltimore Ravens (8-2; +145)
The Ravens have a case at being ranked No. 1. While we're holding out on that, everything about this team says things are trending in the right direction, they could still get better, and if they do, Baltimore is the favorite to ride a late-season hot streak into the playoffs and capture a title. In all likelihood, this team will lose another game or two before the playoffs but they don't have to be perfect to remain slotted as a serious Super Bowl contender.
Lamar's run vs. Houston is even better in Spanish ?

(via @Ravens)pic.twitter.com/rDhT9PAmPH

— Bleacher Report (@BleacherReport) November 19, 2019
3 San Francisco 49ers (9-1; +140)
The point differential after this point drops by over 100 points, which seems pretty noteworthy. Though they're sitting pretty right now, they are entering a brutal stretch in their schedule with a home game against Green Bay leading into road contests versus Baltimore and New Orleans. Plus a season finale at Seattle, which – if the Seahawks keep going – could be for the division title.
NFL Power Rankings, Tier 2: A half-step behind
4 New Orleans Saints (8-2; +39)
New Orleans got back on track after a woeful performance against Atlanta two weeks ago. Unless things dramatically change, the Saints' schedule from here on out isn't all that intimidating, aside from a Dec. 8th tilt against San Francisco.
5 Green Bay Packers (8-2; +45)
A win on Sunday night at San Francisco would go a long way toward getting the Packers home-field advantage throughout the NFC playoffs. But if Davante Adams can stay healthy and the offense can match some of the high points its shown at times thus far with any level of sustainability, they might not need to play at Lambeau in order to make it through to the Super Bowl.
6 Seattle Seahawks (8-2; +21)
Seattle has games at Philadelphia, versus Minnesota, and at the Rams these next three weeks. They can probably afford to drop one of those and comfortably stay in the NFC West race, much less have to worry about a wild-card spot.
7 Kansas City Chiefs (7-4; +52)
The Patrick Mahomes injury threw an interesting little wrinkle into the Chiefs' season. Throw on top of that the health issues to their offensive line and all of the sudden things aren't running quite as smoothly as maybe some expected in Kansas City. However, there's still plenty of time for them to get hot. This is still a team with as high a ceiling as there is in the league.
in case you didn't see the game pic.twitter.com/ddTI3uTsNS

— Kansas City Chiefs (@Chiefs) November 19, 2019
8 Minnesota Vikings (8-3; +84)
Minnesota hit a low point this season that was a bit uncommon for an 8-3 team. Maybe that's why it feels like this team isn't being talked about as a serious contender to make it out of the NFC, but they absolutely deserve to be in that conversation. A road game in Seattle coming up will offer an interesting test as to how this team stacks up against another top-tier NFC team.
NFL Power Rankings, Tier 3: A full step behind
9 Buffalo Bills (7-3; +41)
Buffalo has a really, really good team. Unfortunately for them, it takes a great team to win a championship. They're firmly in the playoffs at this point, but not only do they have games against Baltimore and New England left on their regular-season schedule, one would think they would have to go through both in the playoffs as well if they were to make it that far. That's a mighty tall task.
10 Houston Texans (6-4; +13)
The Texans are a nice team, but their weaknesses are stark. They may be better than last week's 41-7 loss at Baltimore would suggest, but there's no getting around the fact that that game shows Houston is a long way behind from the truly elite in the AFC.
11 Indianapolis Colts (6-4; +21)
Maybe it's the Colts' injury situation, but something about their season seems … flimsy? At 6-4, they're still in the AFC playoff race. Winning the AFC South would help their case a little, but with New England and Baltimore running away with the top two spots and Kansas City a bit of a sleeping giant while they figure things out, it's hard to imagine any other team coming out of the AFC, especially one so young at some key spots, as the Colts are.
12 Dallas Cowboys (6-4; +89)
13 Philadelphia Eagles (5-5; +4)
It's really looking like there's only room for one of these two – whichever wins the NFC East – in the playoffs. The Eagles have shown us before they (or any other team, really) can be in a similar spot at this point in the season and walk away champs. It doesn't feel like that's happening this season, but it did, the Cowboys would be the more likely candidate. Weirdly though, Philly might be in a better position to come out of the division, thanks in part to an easier schedule. Neither has a cakewalk this week (Dallas has New England while Philadelphia gets Seattle), but the Eagles have two against the Giants and one against the Redskins and Dolphins surround a Week 16 slate that pits these two against each other.
14 Los Angeles Rams (6-4; +45)
The Rams are already in a precarious place. Throw on top of it their remaining schedule: vs. Baltimore, at Arizona, vs. Seattle, at Dallas, at San Francisco, vs. Arizona. Maybe next year, L.A.
15 Carolina Panthers (5-5; -29)
Carolina has avoided New Orleans thus far this season but that will end on Sunday. One would think that unless New Orleans has their playoff seed wrapped up when they go to Carolina to end the season, those two games will cap the Panthers' season win total at seven. Enjoy watching Christian McCaffrey and Luke Kuechley while you can, because they won't be making it to the postseason this year. It's a shame there wasn't enough around those two.
Christian McCaffrey (@run__cmc) has 2,592 rush yards & 2,035 receiving yards in his career.

He joins Herschel Walker as the only players in NFL history with 2,500+ rush yds & 2,000+ receiving yds in their first 3 seasons.#Panthers | #KeepPounding

— NFL Research (@NFLResearch) November 17, 2019
16 Oakland Raiders (6-4; -25)
The Raiders are very much alive for a playoff spot. Kudos to them and head coach Jon Gruden for putting together a way more productive – and entertaining – season than anticipated. Although, with the team having one foot out the door, it's fair to wonder where the team will end up before they're playing in Las Vegas. These things rarely, if ever, end well.
NFL Power Rankings, Tier 4: Tough hill to climb
17 Pittsburgh Steelers (5-5; -2)
Pittsburgh has a nice opportunity to add some games to the win total coming up, despite having a relatively low ceiling as a team. But they have the Bengals, Browns, Cardinals, Bills, and Jets before a finale against the Ravens. The Steelers could raise some eyebrows yet this season.
18 Tennessee Titans (5-5; +6)
Tennesee has four in-division games left on the slate. One against the Jaguars and Colts, two against the Texans. Plus games left at Oakland and home for New Orleans. Hard to see this team staying relevant much longer as it relates to the playoff picture.
19 Cleveland Browns (4-6; -36)
People keep talking about how much easier the Browns' schedule gets late in the season. But they still have a Week 16 matchup against the Ravens. There's no room for error here, and their defense is significantly worse because of one ill-advised helmet swing.
20 Chicago Bears (4-6; -5)
Things are reaching their sad but logical conclusion offensively here. It looked like head coach Matt Nagy benched Mitchell Trubisky at the end of the Bears' most recent loss, but the coach insists Trubisky is still the starter. It seems like it's only a matter of time before Nagy has to cut bait with his QB or they could go down together.
21 Tampa Bay Buccaneers (3-7; -36)
It looks like this team is going to stick with Jameis Winston for the rest of this season, even though the chances of him being their QB next year looks doubtful. Big changes are coming in Tampa, it'll be interesting to see if they start cleaning house staff-wise before the regular season is done.
#Bucs have allowed the most points in the NFL. They are now dead last giving up 31.3 per game.

— Kevin ODonnell Fox13 (@ODonnellFox13) November 17, 2019
NFL Power Rankings, Tier 5a: Bad with aging quarterbacks
22 Detroit Lions (3-6-1; -28)
Matthew Stafford and the team are making the right decision by sitting out with the back injury. However, that injury sunk what little chance the Lions had of getting back in the playoff chase this season.
23 Los Angeles Chargers (4-7; +6)
Though they've had moments of intrigue, this team seems to be treading water and not in a particularly successful manner. And, Philip Rivers is sort of sneakily a free agent this offseason. In the short-term, the Chargers are rather unremarkable. In the long-term, this team is pretty fascinating.
24 Atlanta Falcons (3-7; -42)
The Falcons are suddenly a dangerous team to play for no apparent reason. Because .. why not? Their game against the Buccaneers this week is pretty inconsequential, but if Atlanta can pull off another win against the Saints in Week 13 they'll have successfully thrown a grenade into NFL playoff picture.
25 Jacksonville Jaguars (4-6; -33)
Jacksonville got Nick Foles back just in time for it to make sense to sit him the rest of the season. This team isn't going anywhere this season. Though the Gardner Minshew stuff ran its course a little toward the end, it was fun. The Jags have Foles under contract for a while, at a high price. This is kind of quietly one of the more interesting quarterback situations around the league, though neither has a particularly high ceiling.
NFL Power Rankings, Tier 5b: Bad with young quarterbacks
26 Arizona Cardinals (3-7-1; -69)
No matter what the final win total is, this season can already be chalked up as a win in the long-run for the Cardinals. If there were any doubts, the two biggest worries coming in were either or both of new head coach Kliff Kingsbury or rookie quarterback Kyler Murray looking completely in over their head. That's proven not to be the case with either of them.
Kyler Murray's 17 total touchdowns this season are tied for the most by a rookie QB in franchise history. @K1 ?? #TouchdownTuesday pic.twitter.com/HaPIrmM1OE

— Arizona Cardinals ? (@AZCardinals) November 19, 2019
27 New York Giants (2-8; -86)
Though it might not be a ratings-booster, this week's Giants-Bears game offers a bit of an interesting look into how they stack up in terms of the not-quite-good-but-some-measure-of-competence pecking order.
28 Denver Broncos (3-7; -25)
Don't be surprised if Von Miller was the next NFL superstar on the move. It makes sense for both sides: Miller can get to a contender and the Broncos can get a Khalil Mack-like haul of picks in return. Denver is going to need all the help they can get heading into this rebuild.
29 New York Jets (3-7; -91)
The Jets don't necessarily have to win games the rest of the season to make something of a statement. The team isn't in great shape but it would still be encouraging to see them stay competitive.
NFL Power Rankings, Tier 6: Next-level bad
30 Miami Dolphins (2-8; -166)
Miami's point differential remains awful. But good on the team for not completely throw in the towel on the season. On some level, tanking is justifiable – even smart – but there is a risk of creating such a toxic, losing environment that overcoming that is a whole separate issue than the on-field one. The Dolphins might have done just enough to avoid slipping into that territory.
31 Washington Redskins (1-9; -128)
Things are never good when the home fans start a chant for the current owner to sell the team. Never. Not ever.
32 Cincinnati Bengals (0-10; -129)
Perhaps bringing back Marvin Lewis would be enough to get this team a symbolically important but otherwise meaningless win?