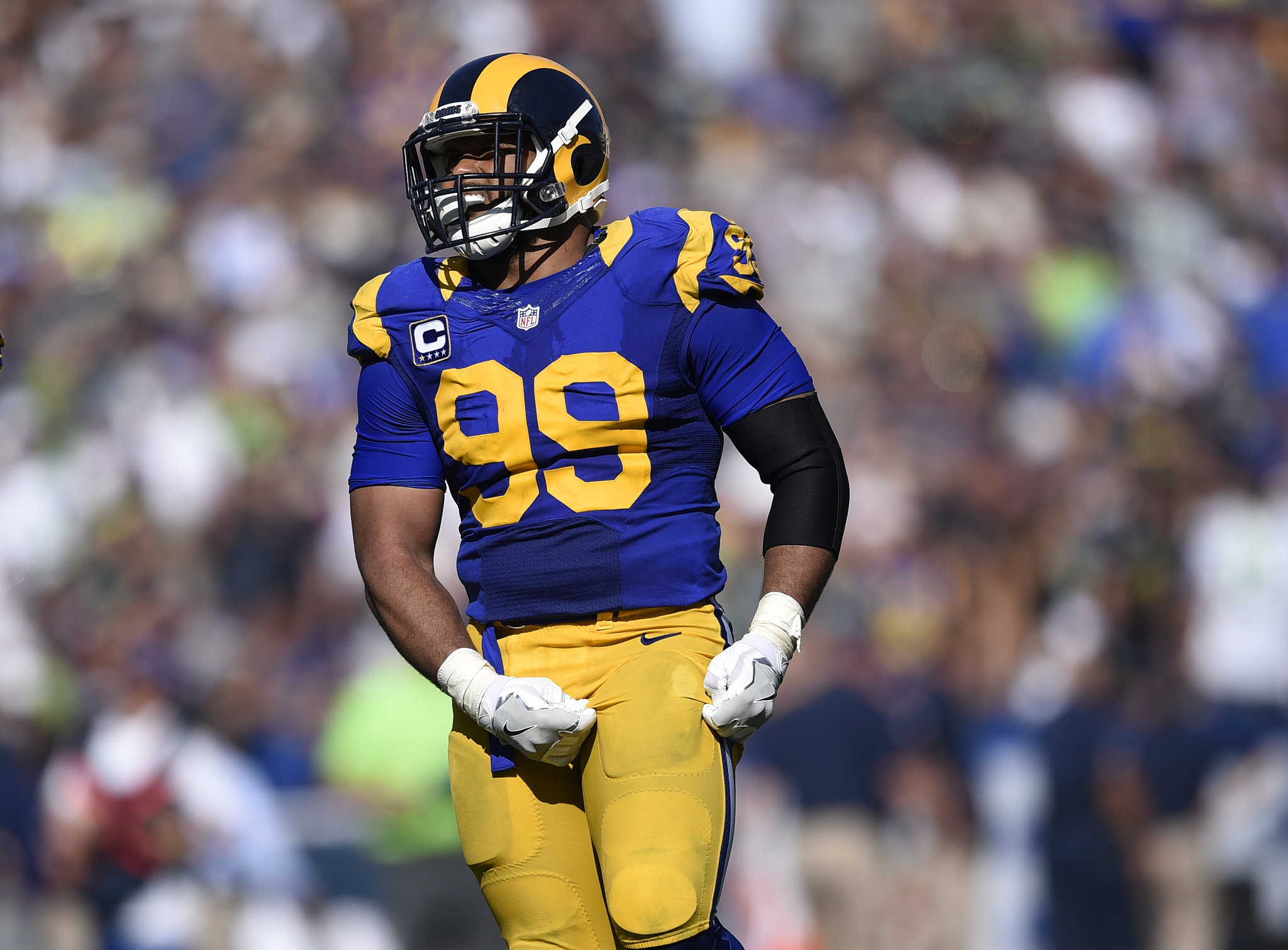 In other sports, All-Star games generally mean more than in the NFL. In football, the Pro Bowl is met with more mockery than interest. The game of football just can't accurately be represented in a go-half-speed, it's-about-the-show manner. Not to mention the fact that dozens of players bow out of the game every season for one reason or another. Plus, players from the Super Bowl teams – the best two teams – can't play in the Pro Bowl because of the timing. Which is to say: Outside of winning MVP, being named to the AP's All-Pro team really is the pinnacle of single-season performance.
Here's your 2018 AP NFL All-Pro Team ? pic.twitter.com/9MeJo3YLdQ

— SportsCenter (@SportsCenter) January 4, 2019
Notably (but not surprisingly), Los Angeles Rams defensive tackle Aaron Donald was the only unanimous selection. However, one would suspect Khalil Mack would have been a unanimous pick, but he's notorious for getting votes as both a defensive end and linebacker. So maybe the split-positional vote cost Mack a unanimous distinction.
The biggest controversy may be at the quarterback position, where first-year starter Patrick Mahomes was selected over veteran Drew Brees. Coincidentally, those two are also the favorites for MVP this season. If this is any indicator, it would appear Mahomes has a slim lead over Brees regarding who will ultimately win the award.
Both Mahomes and Brees saw their own pass-catchers named to the team. Brees' teammate Michael Thomas; Mahomes with fellow Chiefs Tyreek Hill (at the Flex position – meant to be a wide receiver/running back hybrid position) and tight end Travis Kelce (whose brother, Jason, also made the team as a center for the Philadelphia Eagles).
Besides Donald, the defensive unit features two rookies in linebacker Darius Leonard of the Colts and safety Derwin James of the Chargers. Punter Michael Dickson of the Seahawks and guard Quenton Nelson of the Colts were the only other rookies named to the squad.