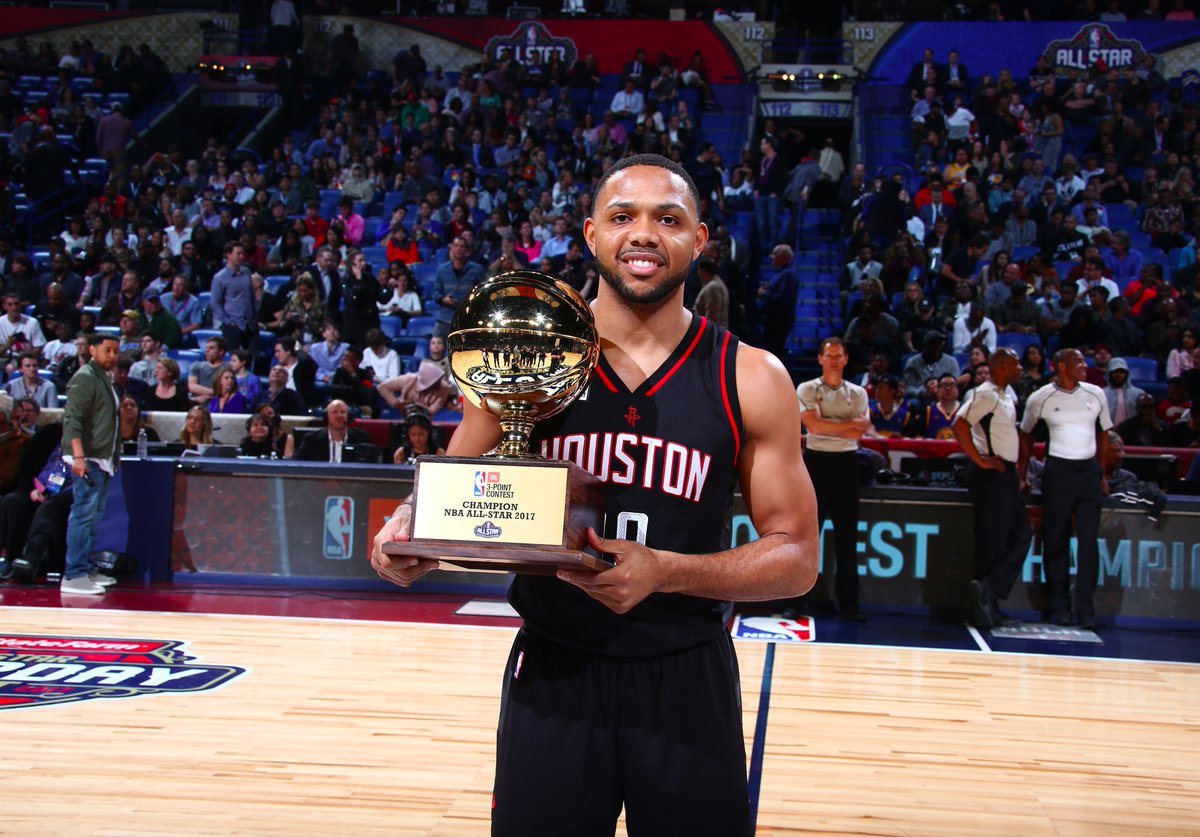 Eric Gordon is coming back to defend his crown at the 2018 NBA Three-Point Contest but he has some stiff competition going at him. The Houston Rockets star sixth man had a marvelous run last season dethroning Klay Thompson but the Golden State Warriors guard will come back and attempt to win the title for the second time around.
Thompson and Gordon will be joined by newly acquired Los Angeles Clippers forward Tobias Harris, Toronto Raptors All-Star Kyle Lowry, Miami Heat wingman Wayne Ellington, Phoenix Suns guard Devin Booker, Washington Wizards All-Star Bradley Beal and Oklahoma City Thunder all-star wingman Paul George.
2018 Three-point Contest is STACKED

Eric Gordon
Bradley Beal
Devin Booker
Klay Thompson
Paul George
Tobias Harris
Wayne Ellington
Kyle Lowry pic.twitter.com/9QCmyoGegl

— Def Pen Hoops (@DefPenHoops) February 2, 2018
It's hard to pick a favorite for this event given the stacked card presented by the NBA. This continues a recent run of the three-point contest competing with the slam dunk contest for the main event of All-Star weekend.
The 32nd JBL Three-Point Contest is part of State Farm® All-Star Saturday Night, which will air on TNT and ESPN Radio at 8 p.m. ET. All-Star Saturday Night also includes the Taco Bell Skills Challenge and Verizon Slam Dunk.