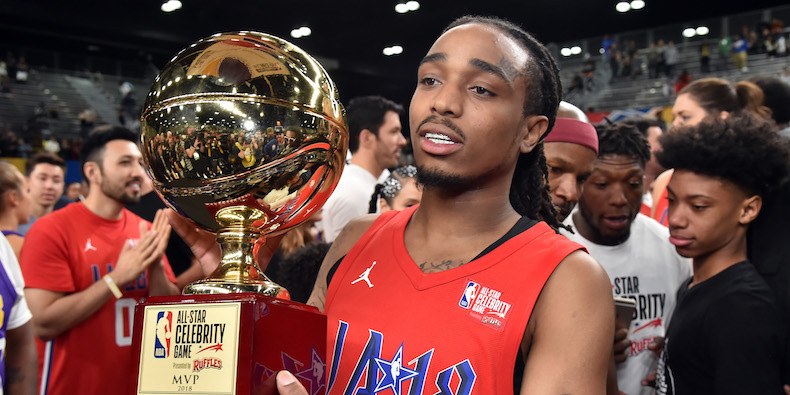 Typically one of the more overlooked events of NBA's annual All-Star Weekend, there were plenty eyes fixed on this year's celebrity game. Some high-profile names were on display tonight including rapper Quavo of Migos, Justin Bieber, Jamie Foxx, Nate Robinson, 3-time celebrity game MVP Kevin Hart, and many more.
As for the actual game, it was unsurprisingly sloppy but there were some impressive flashes thrown in from certain participants. Though Quavo led the Clippers to the 75-66 win and secured the MVP award with a game-high 19 points, Rachel DeMita also put on a show for Team Lakers.
DeMita was a former NCAA Division I basketball player so it's no surprise she was able to get hers. DeMita caught fire on a few separate occasions throughout the evening, especially from three-point range where she connected on numerous attempts. She led Team Lakers with 17 points in the losing effort.
Outside of Quavo and DeMita, there were a few others who put together respectable performances but the 26-year-old rapper from Atlanta was clearly the standout tonight. You can watch the highlights for the 2018 NBA All-Star Celebrity game below courtesy of the NBA on YouTube.
Overall, the game was filled with big-name celebrities and was entertaining to watch which is all you can really ask out of an event like this. Expect things to ramp up with the stage even brighter ahead of All-Star Saturday night.