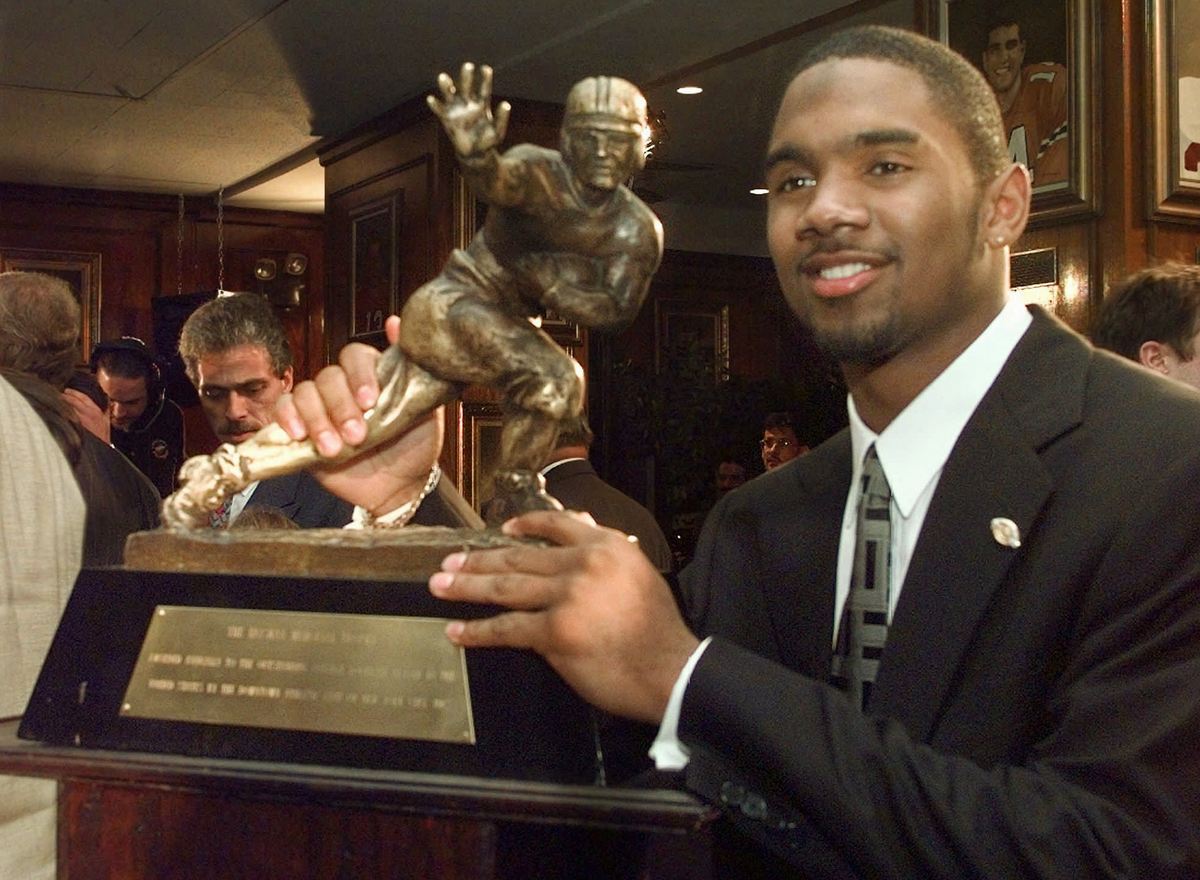 The 2018 College Football Hall of Fame class has been announced ahead of the 2018 College Football Playoff National Championship game. The inductees were selected from the national ballot of 75 All-America players and six elite coaches from the Football Bowl Subdivision and the 98 players and 31 coaches from the divisional ranks.
The following was announced by the National Football Foundation.
"We are extremely proud to announce the 2018 College Football Hall of Fame Class," said Archie Manning, NFF Chairman and a 1989 College Football Hall of Famer from Mississippi. "Each of these men has established himself among the absolute best to have ever played or coached the game, and we look forward to immortalizing their incredible accomplishments."
Here's the full list of honorees.
2018 COLLEGE FOOTBALL HALL OF FAME CLASS
PLAYERS:
· TREVOR COBB – RB, Rice (1989-92)
· KERRY COLLINS – QB, Penn State (1991-94)
· DAVE DICKENSON – QB, Montana (1992-95)
· DANA HOWARD – LB, Illinois (1991-94)
· CALVIN JOHNSON – WR, Georgia Tech (2004-06)
· PAUL PALMER – RB, Temple (1983-86)
· ED REED – DB, Miami [Fla.] (1998-2001)
· MATT STINCHCOMB – OT, Georgia (1995-98)
· AARON TAYLOR – C/OG, Nebraska (1994-97)
· CHARLES WOODSON – DB, Michigan (1995-97)
COACHES:
· FRANK BEAMER – 280-144-4 (65.9%); Murray State (1981-86), Virginia Tech (1987-2015)
· MACK BROWN – 244-122-1 (66.6%); Appalachian State (1983), Tulane (1985-87), North Carolina (1988-97), Texas (1998-2013)
· MEL TJEERDSMA – 242-82-4 (74.4%); Austin College [Texas] (1984-93), Northwest Missouri State (1994-2010)