Over the course of the next 30 days, the Def Pen college basketball staff will preview the top 30 teams in the country. Each day will present a new team running all the way up to the start of the regular season. Follow along with us as we share our top 30 college basketball teams in 30 days.
Although stalwarts like Jevon Carter and Daxter Miles Jr. have departed, Press Virginia will live on with Bob Huggins squad. Huggins has done it time and time again, when you think his team will slide back to irrelevancy he plugs in a few more guys who keep things going. When former All-Big 12 First Teamer Juwan Staten graduated, they kept it going. When Devin Williams, another all-conference performer left a year early they actually got better. Don't expect a slide with these two guards gone either.
The Mountaineers actually bring back a ton of talent in their frontcourt with shot blocker extraordinaire Sagaba Konate and stretch forward Esa Ahmad. Both of those guys should compete for postseason conference honors with Konate no doubt starting the year as a preseason 1st team selection. The backcourt doesn't have great experience at the one and two positions but James "Beetle" Bolden is a proven scorer who can handle the ball too. Press Virginia will miss Carter at the point of attack on the press but the team will no doubt carry on just fine.
Key Returners
Sagaba Konate
Esa Ahmad
James "Beetle" Bolden
Konate is one if not the best rim protector in the entire country. He has an outside chance at a landing on one of the last All-American teams and could rise higher if he is able to boost his scoring averages from last year. Esa Ahmad has yet to live up to the potential everyone has been waiting to see over the last two years. Last year he was suspended the first half of the year for not meeting an NCAA eligibility requirement. Ahmad, with the graduations of Carter and Miles Jr., should have more freedom to reach that potential. In Bolden's case, he has played behind those two guards since he stepped on campus. He will now move into the starting point guard position left behind by Carter and will have a chance to thrive. He will need to transition from the shoot first, second, and third player he has been in his minutes to help distribute more but should have a nice year offensively.
Key Losses
Jevon Carter
Daxter Miler Jr.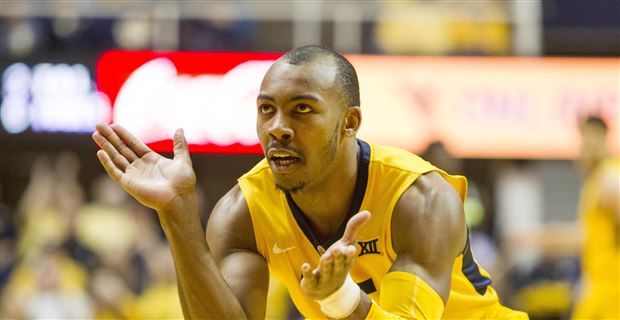 These two came in together and won a bunch during their time in Morgantown. They left a lasting legacy at this school and although they never made it past the Sweet 16 or won a Big 12 Championship, they will go down as two of the best guards ever at that school. Carter was a National Defensive Player of the Year winner during his time and was known as the best perimeter defender in the country his last two to three years on campus. Miles Jr. was more of the Robin to Carter's Batman. He played off the ball and was more of a scorer while Carter was a do-it-all player. These two were the main reasons the Mountaineers stayed relevant the last two years when some of their better-known teammates left campus after their freshman and sophomore years.
Key Newcomers
Derek Culver
Jordan McCabe
Trey Doomes
Andrew Gordon
West Virginia is bringing a solid four-person class to supplement some of the talents they brought back from a Sweet 16 team. Derek Culver is the highest rated of them all, a top 75 ranked recruit. Culver is physically impressive at six foot ten inches and 238 pounds with explosive athleticism. While his offensive low post game still needs work, he will be able to contribute in a limited role behind Konate. His game freshman year will mostly consist of being a physical presence down low and stealing Konate a few minutes at a time on the bench. Jordan McCabe is another four-star and top 100 recruit. His game is actually similar to Jevon Carter in a tough, scrappy point guard who plays with flair. Doomes, another guard prospect, is more of a shot maker but not someone expected to contribute right away. The fourth of the commits is Andrew Gordon, a junior college big man who may also share some frontcourt minutes this coming season.
Projected Starting Lineup
G: James "Beetle" Bolden
G: Wesley Harris
F: Esa Ahmad
F: Lamont West
C: Sagaba Konate
Season Outlook
Over the past four years, the Mountaineers have struggled to make it past the Sweet 16. The same should ring true again this year. A lack of good decision making in the clutch has been West Virginia's problem the past couple of years and the departure of two all-conference caliber guards won't help that. This team should no doubt make the tournament, and will once again finish in the top four of the Big 12. Their press is something that could help them win the first round or two in the tournament but not too much after that. A season gaining another seed between 4-7 is more than likely the ceiling for this team.
Record Prediction
20-9 (11-7)
Last year in a top-heavy Big 12 they finished a surprising 11-7 in conference play. The Big 12 last year won't have that great group at the top like it has over the past few years but should be balanced throughout. 11-7 seems like what they will end around especially with the acclimation of players into new roles they previously weren't relied on for. As far as out of conference, Huggins didn't exactly schedule a tough season for his crew. They have a tough game versus Tennessee in the Big 12/SEC Challenge on the road but other than a game against Florida play mostly cupcakes. Their out of conference schedule could hurt them a little come Selection Sunday unless they can pull off a win or two against those SEC squads. All in all, things will be fairly normal in Morgantown where they often haven't quite lived up to their preseason hype come conference time but will still claim a top-four conference finish. They are most likely a first-weekend team in March as well.