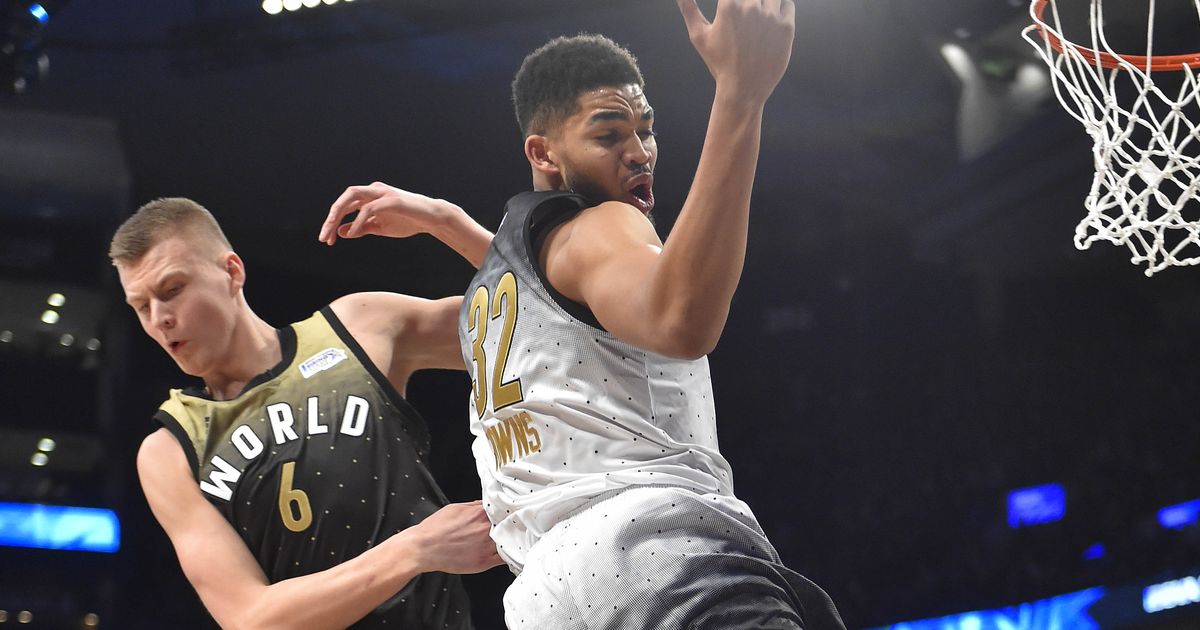 The 2016 Rising Stars Challenge produced some stellar highlights for everyone to enjoy. Kristaps Porzingis put his game on display for the world to enjoy, a pair of Timberwolves young stars showed off their athletic ability with Zach LaVine shooting his way to the MVP, a young Lakers duo showcased their playmaking ability and Jabari Parker dunked his way through a comeback. The 2016 contest had a lot of fun moments.
But the 2017 Rising Stars Challenge will still follow the same Team USA vs Team World format. A bunch of the same young stars will return but one new entrant, in particular, will headline the group. 76ers stud Joel Embiid will grace the court as a member of the world team and once again the international squad is stacked.
Check out the teams below.
The #BBVARisingStars Rosters at #NBAAllStar! pic.twitter.com/0zYEFpwlMs

— 2017 NBA All-Star (@NBAAllStar) January 25, 2017
It should be noted that yes, Dante Exum is in his third year in the NBA but he missed all of last season, so it's technically his second season in the league.
Expect some players to possibly drop out also. D'Angelo Russell is currently out with an injury and there might be another guy who drops out for other reasons as we've seen in years past.
So who you got in the 2017 Rising Stars Challenge? Let us know below!