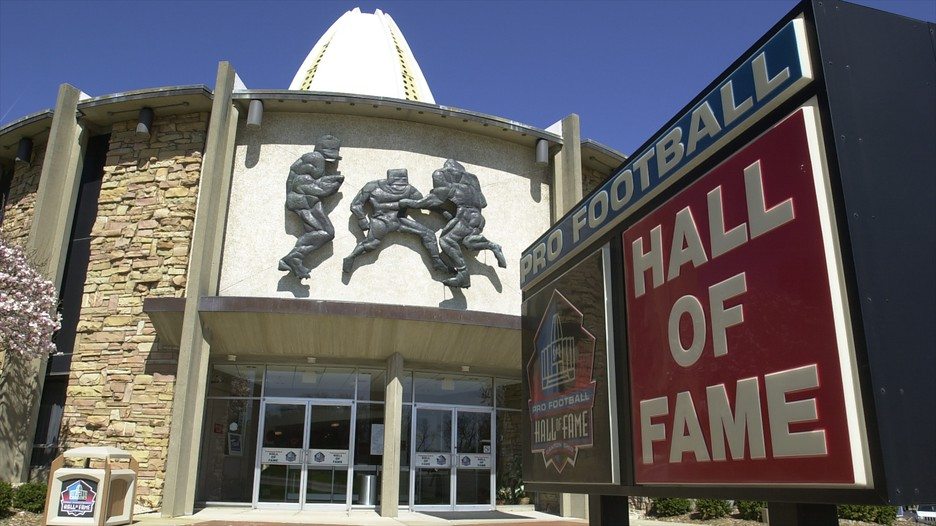 The 2017 Pro Football Hall of Fame class was a stacked lineup of qualified nominees. When the finalists were announced, immediately there were eyes draw to the headliners in the class. Kurt Warner, LaDainian Tomlinson, Terrell Owens and Brian Dawkins were among some of the favorites to make it.
But when the NFL officially announced the honorees on the night before Super Bowl 51, there were some surprise names selected to the 2017 Pro Football Hall of Fame class.
The NFL made the announcement official at the 2017 NFL Honors award show.
LaDainian Tomlinson was one of seven men named to the 2017 Pro Football Hall of Fame Class, which was revealed Saturday night at NFL Honors. Kurt Warner, Terrell Davis, Kenny Easley, Jason Taylor, Morten Andersen and Cowboys owner Jerry Jones also were inducted.
The @ProFootballHOF Class of 2017 is SET: https://t.co/ApAyNUjZ1W #PFHOF17 pic.twitter.com/s7z1TUBE87

— NFL (@NFL) February 5, 2017
The NFL Network @ProFootballHOF Dream Team. #PFHOF17 pic.twitter.com/2rYjn04DPZ

— NFL Network (@nflnetwork) February 5, 2017
Among the notable names left off the list include former NFL Commissioner Paul Tagliabue, legendary Eagles safety Brian Dawkins, offensive linemen Alan Faneca and Kevin Mawae and star Wide Receiver Terrell Owens. The former All-Pro wide receiver voiced his displeasure with the decision on Twitter.
When you align expectations with reality you will never be disappointed. To my family,fans & friends I'm a Hall Of Famer. #FlawedProcess

— Terrell Owens (@terrellowens) February 4, 2017
Unfortunately I DID NOT MAKE IT again this year. Thanks to ALL my fans & supporters. #FlawedProcess

— Terrell Owens (@terrellowens) February 4, 2017
HOF is a total joke. Honestly, doesn't mean anything to me to get in beyond this point. https://t.co/wJJ8vVSp9d

— Terrell Owens (@terrellowens) February 5, 2017
I greatly appreciate ur support leading up to this day. https://t.co/D985WruoGd

— Terrell Owens (@terrellowens) February 5, 2017
Congratulations to the Class of 2017! Well deserved.

— Terrell Owens (@terrellowens) February 5, 2017