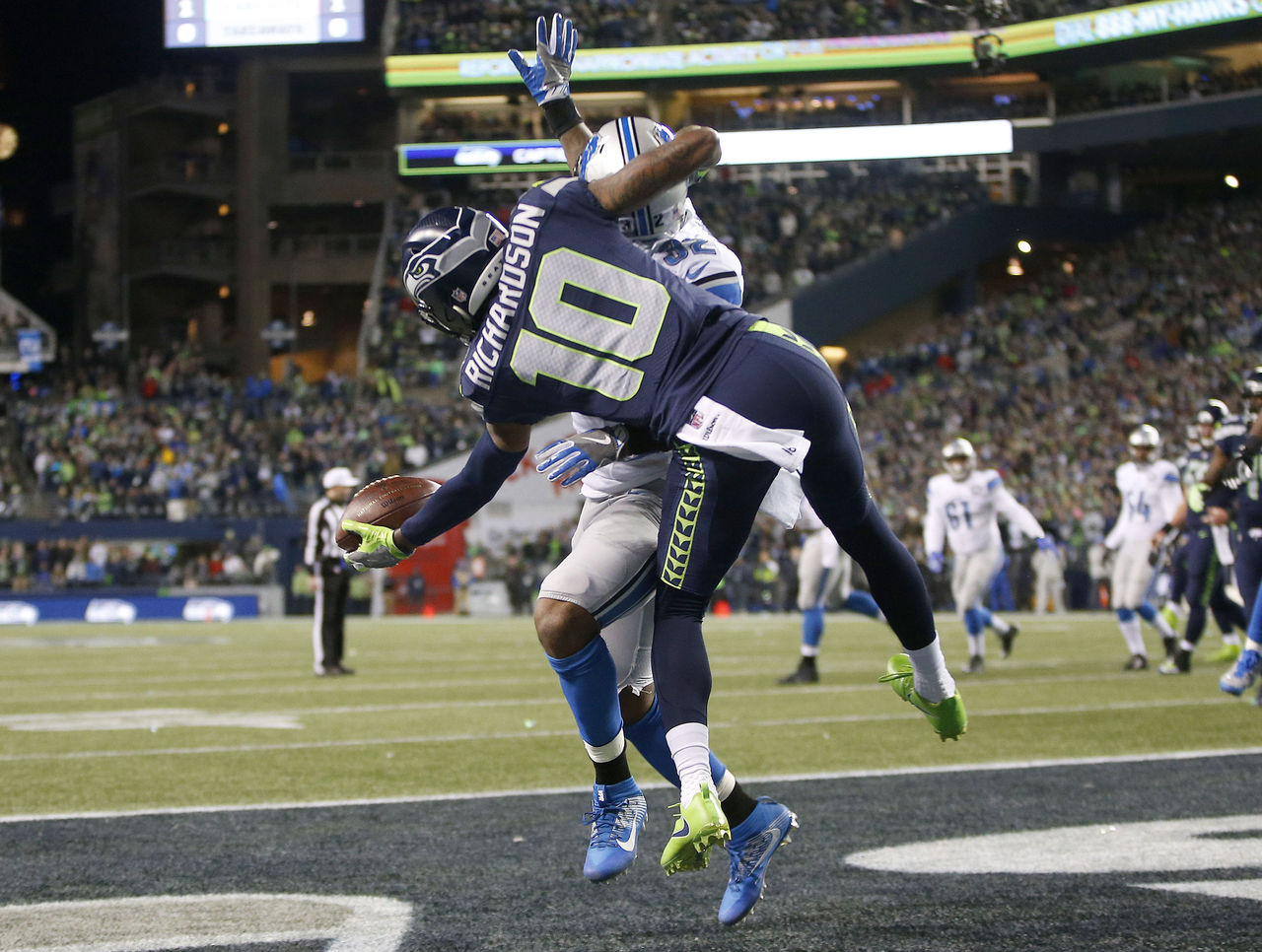 People, we are so close. Only two more divisions to go! Eight teams stand in the way of the finish line. I hope someone will be at the end with cups of water because I'm going to need it. Okay, let's get to the NFC West.
NFC WEST
ARIZONA CARDINALS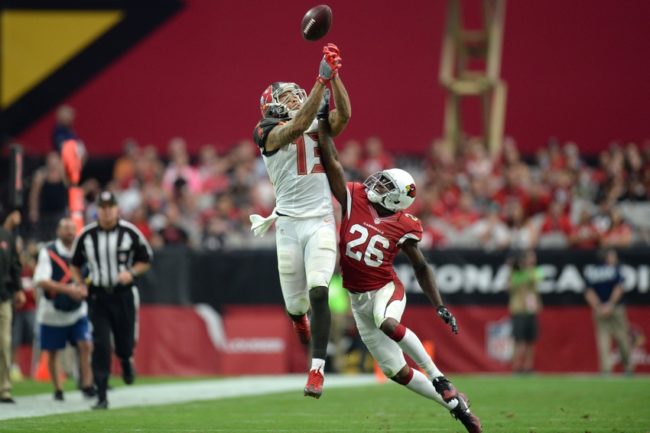 Player — CB Brandon Williams, 2nd season, age 24
We're starting off the picks with a risky one. This guy could very easily have a forgetful second year in the league but I want to give him a chance. Why would I? Because he's been through a lot, okay!
Right before his senior year at Texas A&M, Williams switched from a running back to cornerback. If you know anything about football, you know that's a hard adjustment to make overnight. When the Cardinals drafted him, they wasted no time before throwing him on the field as a starter, playing in the first two games of his rookie season.
Let's just say things didn't go well for Williams and he found himself benched for the majority of the season. When you're at rock bottom, you can only go up, right?
This season can be seen as a fresh start for Williams. The team is looking for a starter opposite of Patrick Peterson and Williams wants to be that guy.  He's making sure he trains the right way to prepare for next season.
"I'm building something. I can't build it in one day. It's going to take time. It's going to take day-by-day, week-by-week, month-by-month, year-by-year."
Cardinals Head Coach Bruce Arians knows he has a different player this offseason than he did last year.
"He knows he belongs. I'm sure last year a lot of times he didn't believe he belonged out there because he was unsure. Now he's pretty sure of himself."
With the game finally slowing down for Williams and feeling more comfortable in his position, I expect a nice year for Williams.
He may not post flashy numbers, but he'll make his momma proud. He might even make you and me proud, too.
LOS ANGELES RAMS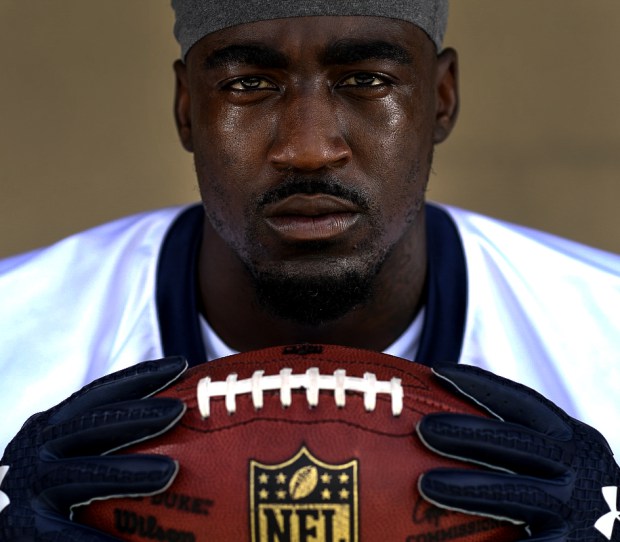 Player — DB Kayvon Webster, 5th season, age 26
Webster has spent the last few seasons with special teams instead of his original position due to better players in front of him. In 2017, this isn't the case.
Webster signed with the Rams last March because he knew it was his chance to make a name for himself doing what he wants to do.  After the Rams hired Wade Phillips to be their new defensive coordinator, Webster knew Phillips could help get him on the right track.
"He knows what kind of player I am and what kind of player I aspire to be. So it goes hand in hand."
Phillips saw Webster's talent up close as defensive coordinator in Denver. Now, he can help Webster develop into his own by starting him at cornerback opposite of Trumaine Johnson.
After sitting behind players like Champ Bailey, Aqib Talib and Chris Harris Jr. in Denver, I think Webster will bring everything he's learned from winning a super bowl to the Rams. They could sure use it.
There's too many reasons to believe Webster will stand out this year. If he proves me wrong and has a subpar year, you won't notice because I know you won't be watching Rams football.
Don't lie to yourself.
SAN FRANCISCO 49ERS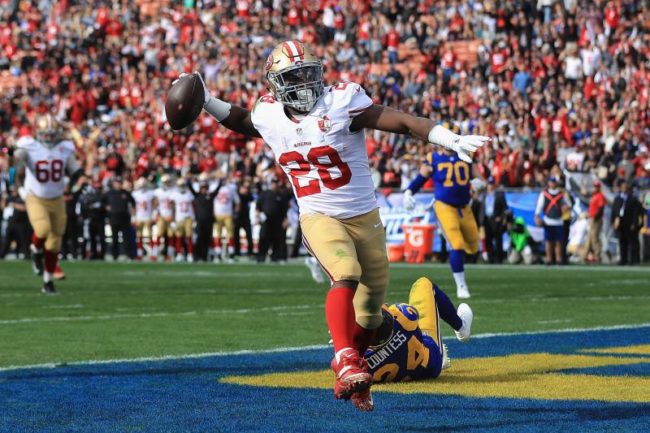 Player — RB Carlos Hyde, 4th season, age 26
I'm picking a guy who rushed for 988 yards with six TDs last year to have a breakout season in '17. Why the heck would I do that? Look here…
The 49ers look a bit different at the running back position this offseason. Hyde is believed to be the starter going forward, but he's facing a new challenge that he isn't used to. The challenge should benefit Hyde in the long run.
"I feel like there's more competition in the room now. Bobby (49ers RB coach) stresses it every day that he wants guys in the room competing. And, I mean, any one of those guys can go in and be the starter.

That just pushes me (to) take my game to the next level, because I want to be the starter. Every guy in the room wants to be the starter. It's going to help everybody out, our whole competition. It'll benefit all of us."
Hyde is going to have to stay healthy if he wants to prove his worth in his contract season. He's only played in 34 of 48 games in his career due to nine different injuries.
If he can stay healthy, he's proved to be valuable when recording over 16 carries per game.
#49ers Carlos Hyde has got more than 16 carries in only 9 games in career.

In those games, averages 106 rushing yards per game and 5.1 YPC.

— PirateLife Football (@PirateLifeFF) June 28, 2017
This is a huge year for Hyde so I expect him to step up and prove he's the clear starter in San Fran.
If he doesn't, I'll run and Hyde so you can't tell me I was wrong.
I'm sorry I used that line, I just had to.
SEATTLE SEAHAWKS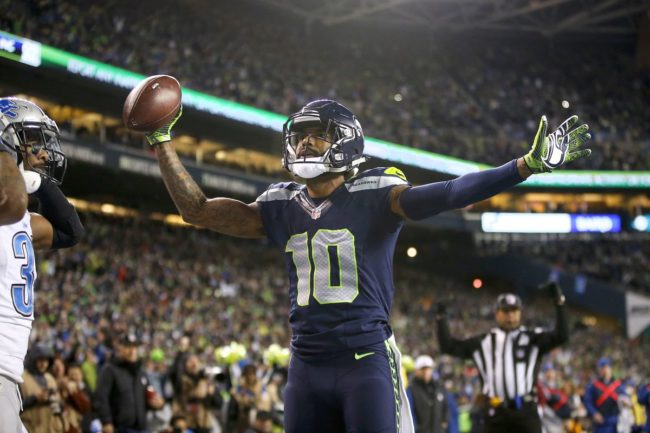 Player — WR Paul Richardson, 4th season, age 25
Richardson has logged three NFL seasons but is entering his most important one yet.
Up until the end of last season, Richardson hasn't done a whole lot for the Seahawks. He finished his rookie season with 29 receptions for 271 yards and one touchdown. He also finished that season with an ACL tear, which was a contributing factor in only playing one game the next season.
But enough with the bad news, Richardson finally got his chance late last season when Tyler Lockett went down with a broken leg. Richardson was a key role in the offense for the last four games (two being playoff games) and he posted 15 catches for 213 yards and two touchdowns. The dude has talent.
Breaking down Paul Richardson on @FieldGulls tomorrow! Will he finally break out? Topics: Role, Receiving, Route running#Seahawks #GoHawks pic.twitter.com/XkJkpUEr8a

— Samuel Gold (@SamuelRGold) June 19, 2017
In that same game against the Lions in the NFC Wild Card matchup, Richardson also pulled off one of the best catches of last season.
Side note, being a Lions fan is hard. (He also got away with grabbing the defender's facemask but I'm over it.)
This Paul Richardson touchdown is the BEST one you'll see this year #Seahawks #Lions #SEAvsDET https://t.co/eDYLIwCmQR pic.twitter.com/fbXmfo9GG5

— All 22 (@all22) January 8, 2017
If Richardson can stay healthy, I like his chances to have a breakout year playing alongside Lockett and Doug Baldwin.
Don't expect anything like this, though.
100 YRD return with Paul Richardson! #AllMadden #Madden17 #PS4share pic.twitter.com/xIsdxObCDj

— Isaiah Fenner (@IsaiahFenner) April 28, 2017
Next AND last stop: AFC West.