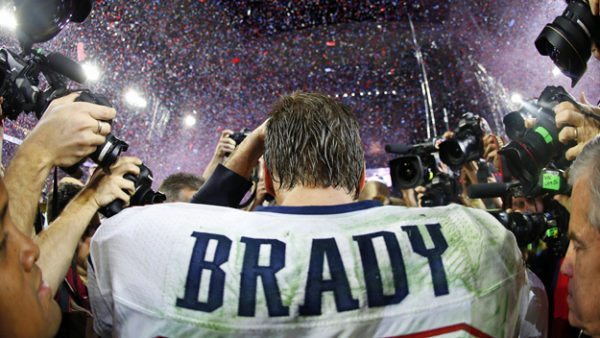 Everyone loves to debate who's the better player, that's just human nature. Each week until the NFL season, the Def Pen NFL team will rank the top ten of each position. Starting with quarterbacks, each NFL writer submitted their top 10 which was later averaged out to compile the list. Make sure to tweet @defpensports if you disagree with our rankings. Here are the 2017 top 10 Def Pen NFL Quarterback Rankings heading into the season:
10. Cam Newton – Micah Malamisuro (@micah_mal84)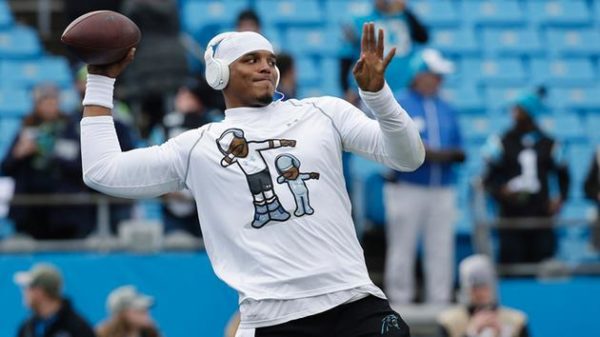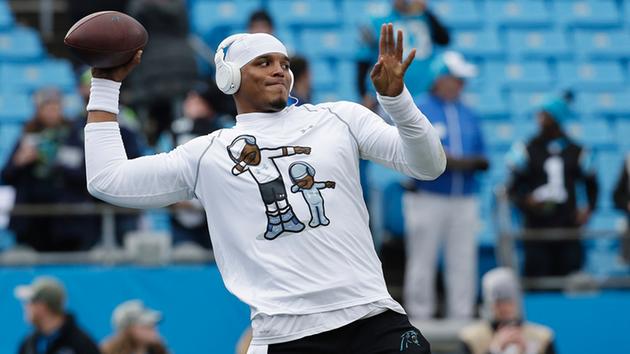 The former MVP is ranked number 10 on our list and has most people feeling okay with his ranking after you look at our list.  But do you really believe that Cam Newton is the 10th best quarterback in the NFL? Because when that question arises, it almost sounds crazy.
Although it may sound a little bit nutty, it is probably hard to realistically move Cam up more than a spot or two.  The top 4 on our list have all won Super Bowls and our top 6 have at least been to one.
Newton took his team all the way to the top but fell short in the big game to the Denver Broncos.  He posted astonishing numbers that year. Newton is basically all of the Panthers offense as he runs the ball a whole lot and has been able to surprisingly stay pretty healthy throughout his entire NFL career.
During his whole career, Newton has hovered around 60% completion, a number that the team is looking to increase. Cam is not going to be able to stay on two feet much longer if he keeps taking hits. If Newton is able to improve his accuracy and become a consistently good passer, he will for sure be moving up on this list.
Look for Newton's game to take the next step with the addition of Christian McCaffrey in the backfield, taking some of the load off the rush game.
9. Philip Rivers
8. Derek Carr – Carson Hathaway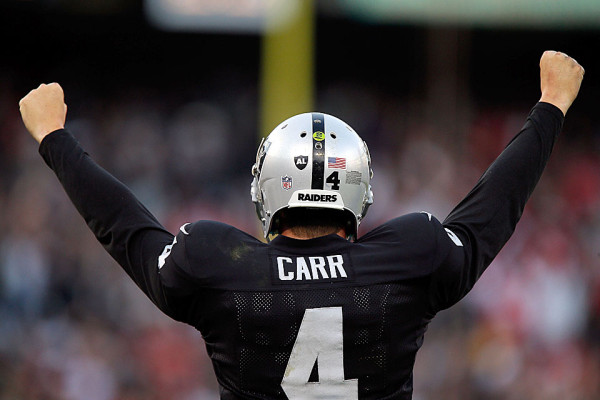 Derek Carr is entering his 4th season in the NFL as one of the best quarterbacks in the league. He has great accuracy and an excellent ability to throw on the run. Many people point out that Carr plays with one of the best offensive lines in all of football, and that he is unable to play well when the offensive line isn't able to give him great protection.
That simply isn't true, Carr had a completion percentage of 50.9 when under pressure, ranking top 10 in the entire league. Perhaps the most impressive thing about Carr is his play in the clutch. He had seven 4th quarter comebacks this past season, the 2nd most in NFL history.
7. Andrew Luck – Trey Daubert (@treydaubert)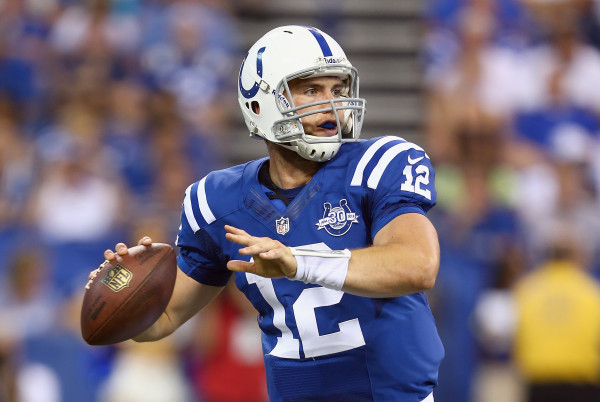 Andrew Luck has gotten a bad rap for all the wrong reasons. Surrounded by a lame duck head coach and horrendous gm, Luck has done what he could in a toxic environment. Did I mention Luck also plays behind a porous offensive line and ancient Frank Gore?
Luck can be that guy that becomes the best in the league once Brady retires, the potential is there. Indy just needs to place him with a smart offensive minded coach. Despite the criticism, Luck has been excellent throwing for a 96.4 rating a year ago. Get this man some help before his career is wasted in Indy.
6. Russell Wilson – Harrison Hunter (@The7thReport)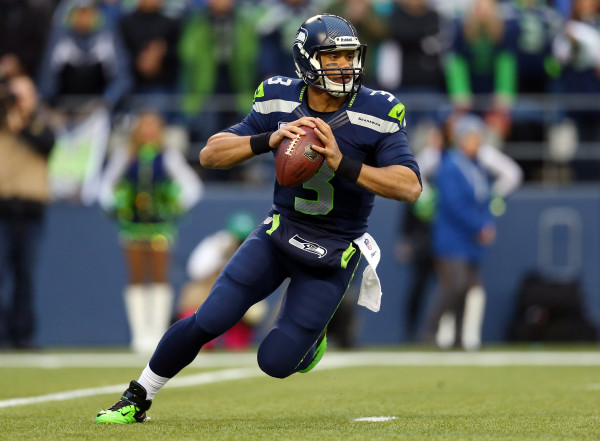 Russell Wilson is on the cusp of becoming a top five quarterback in the National Football League. In just five seasons in the NFL, he has taken his team to five consecutive playoff appearances, the NFC Championship twice and the Super Bowl twice; one of which he won. He continues to maintain his consistent top-notch playmaking ability while having one of the worst rated offensive lines in the league.
With the advancement of technology, more indicative statistics and numbers are available to the public. We no longer view "completion percentage" as one of the most important keys when looking at a quarterback. We can dive deeper. Russell Wilson's plus/minus ranking has been stellar the past two seasons. Plus/minus is often looked at in the MLB or the NBA (both of which use far more advanced statistics than the NFL). However, these statistics are telling us something we should not ignore.
The plus/minus number represents adjustments in completion percentage depending on the difficulty of the throw. In other words, passes that are thrown close to the line of scrimmage or in the middle of the field are easier to complete.

Russell Wilson's "C%+", or completion percentage adjusted for target location, was ranked in the top six in 2015 and 2016. In 2015, he completed 27.4 more passes than expected which ranked first the NFL. Despite the atrocious offensive line play and his serious injuries, Wilson ranked sixth in plus/minus in 2016. Not to mention he has led the NFL in another key statistic since entering the league:
Since entering the NFL in 2012, Russell Wilson leads all QBs with a Y/A of 7.98. Y/A gotta be up there as most important stats.

— Field Gulls (@FieldGulls) July 17, 2017
Russell Wilson isn't just one of the greatest leaders and teammates in all of football, it appears that he is also one of the best quarterbacks too.
5. Matt Ryan
4. Ben Roethlisberger – Jackson Law (@JLaw1995)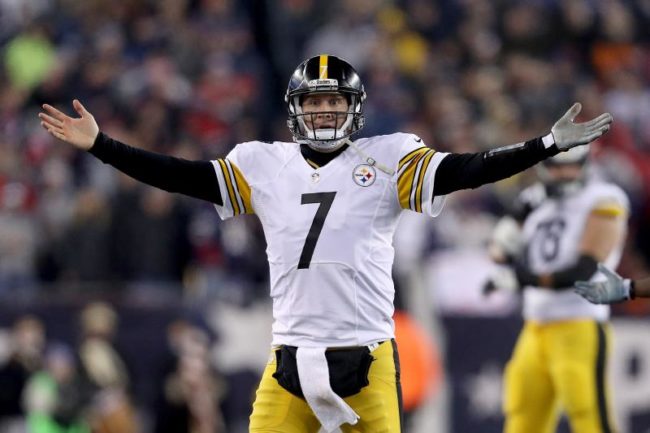 What else can be said about Big Ben? He's number four on our list of top ten quarterbacks, though I'll admit I personally had him at the third spot. Nevertheless, Big Ben has been reliable for the Steelers, as well as my fantasy team. Through the highs and the lows for every Steelers fan, they have had Ben as their rock to cling to.
Looking at the numbers, Ben has had a great career. He is a 5-time Pro Bowler and 2-time Super Bowl champion during his 13 years in the NFL. He has thrown for over 40,000, over 300 touchdowns, and completed 64% of his passes for a career total passer rating of 94.1. Though a big guy, Ben is great on his feet and is able to extend the play outside the pocket. The guy can just take hit after hit and keep going. He is an absolute beast.
Unfortunately, all those hits could be catching up to Big Ben. He has not ruled out the possibility of retiring after the 2017 NFL season. The recent CTE findings may help him in his decision. It will be a sad day when he decides to walk away from the game. Ben is one of the greatest quarterbacks of this generation. There is no doubt in my mind he will one day be enshrined in the Hall of Fame.
3. Drew Brees – Dustin Schandevel (@D_Schandy24)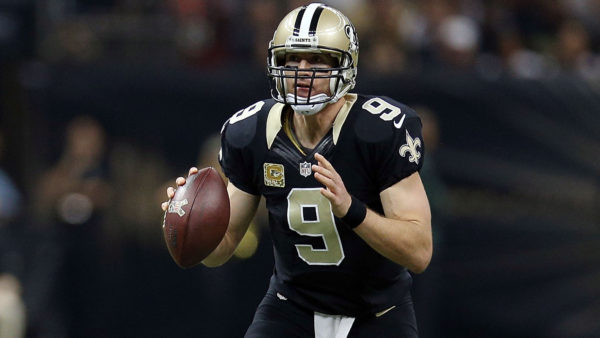 Let's talk about Drew Brees. He was my fantasy QB1 last season and my team won the championship. Yes, having Brees on my team directly correlates to winning it all. He's third on our top ten QB list, ahead of notable names like Matt Ryan and Ben Roethlisberger. I think there's a valid argument that Big Ben deserves the three spot, but Brees numbers speak for themselves. They're honestly incredible.
Here are the basics. Brees is a 10-time Pro Bowler and 1-time Super Bowl Champion. Over the last nine seasons, he's made the Pro Bowl eight times. He turns 39 in January and the numbers he continues to post are breathtaking. In his 16th (!) season, Brees threw for 5,208 yards along with 37 TDs and a 70% completion rating. He was literally the only QB to throw for 5,000 yards last season. The man is 38!! Stop it!
You'd think the Saints were all about the passing game with those numbers but they still had Mark Ingram crack 1,000 yards rushing and finished 16th in team rushing last year. With better defenses over the years, Brees could have made some real noise had his team make the playoffs. He has thrown for 4,000 yards+ and 26 TDs+ over the last 11 seasons.
With stats like that, it's understandable Brees falls at #3 on our list.
When will he slow down?
2.  Aaron Rodgers – Ryan Timmerman (@TheDudeMan3)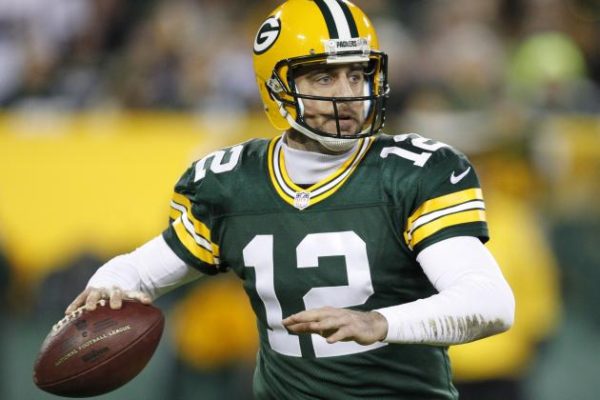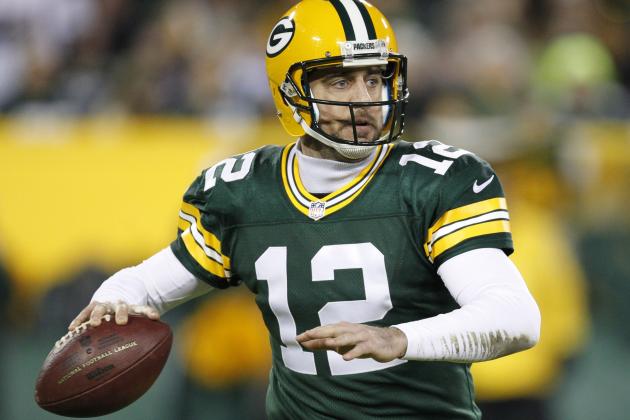 Besides Brady, Rodgers is probably the only quarterback that has a case for the top spot. There's nothing on the football field he can't do. Rodgers, however, doesn't have the organizational infrastructure that Brady has benefited from in New England. Which hurts Rodgers' case (and his long-term legacy).
Injuries, poor defense, and too conservative play-calling have all, at various times, played a part in Rodgers' relative lack of playoff success compared to other greats who have played his position. Still, the Packers signal caller boasts numbers that place him amongst the historically elite.
Rodgers currently holds the distinction of highest career passer rating with a 104.1 mark. While it's by no means a perfect stat, consider this: the gap between Rodgers' career passer rating and Tom Brady's (97.2) is greater than the gap between Brady's and Kirk Cousins' (93.6).
1. Tom Brady
Who makes your list of top 10 NFL quarterbacks?