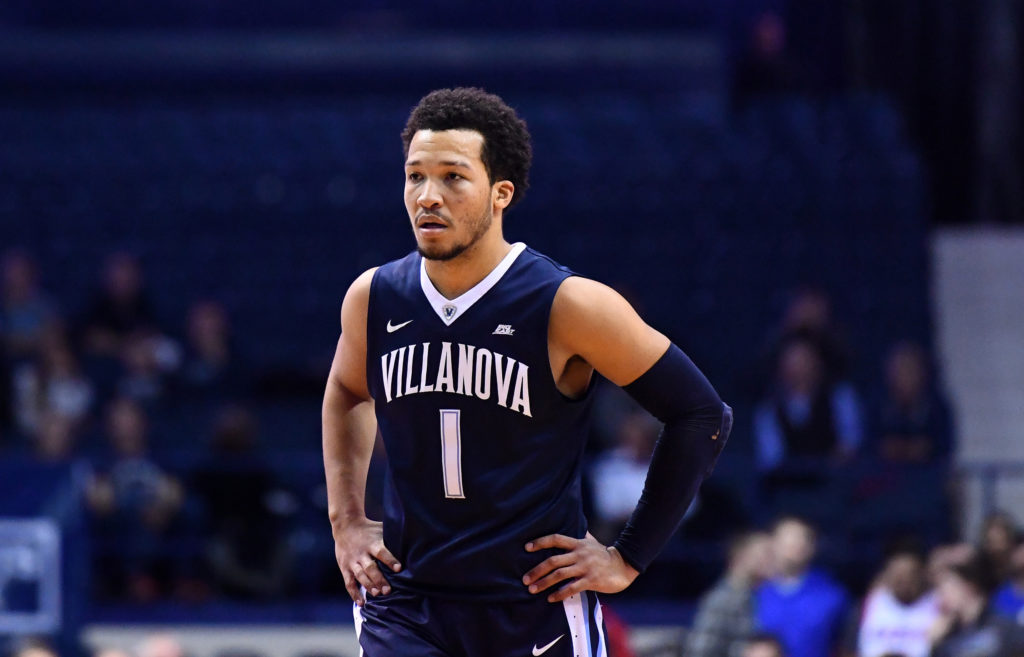 2017-18 Big East Basketball Preview Projected Standings
Georgetown
New Georgetown coach, Patrick Ewing has his work cut out for him as he takes over a program that slumped the past several years under John Thompson III. They may have a few extra wins on their schedule going into the conference slate because they're playing the worst non-conference schedule in Ken Pom history.
Depaul
Outside of Eli Cain, the Demon Deacons in 2017-18 Big East Basketball will be in for a long year. With Billy Garrett graduating, look for Northern Illinois transfer, Marin Maric to step in and take a scoring role.
Marquette
The Golden Eagles were the best three pointing shooting team in the country last year and return sophomore Markus Howard who shot a scorching 54.7% behind the three-point arc. Unfortunately, frontcourt players JaJuan Johnson, Luke Fischer, and Katin Reinhardt aren't back, and rebounding/defense will be an issue. Look for coach Steve Wojciechowski to rely on Andrew Rowsey, Haanif Cheatham and Sam Hauser to help Howard battle into the top half the Big East.
St. Johns
Super sophomore's Marcus Lovett and Shamorie Ponds lead the Red Storm and form arguably the best backcourt in the 2017-18 Big East basketball campaign for head coach Chris Mullins. With a developing roster still in the works, the Johnnies might be a year away from being in the NCAA tournament field but will be in the conversation.
Creighton
Despite losing Justin Patton to the draft, the Bluejays will be a tough team in the Big East. High scoring shooting guard Marcus Foster and frontcourt player Khyri Thomas will lead Creighton. Also, they are bringing in one of their best recruiting classes in school history. Keep an eye on freshman center Jacob Epperson, who was ranked the 76th best player per 247 Sports.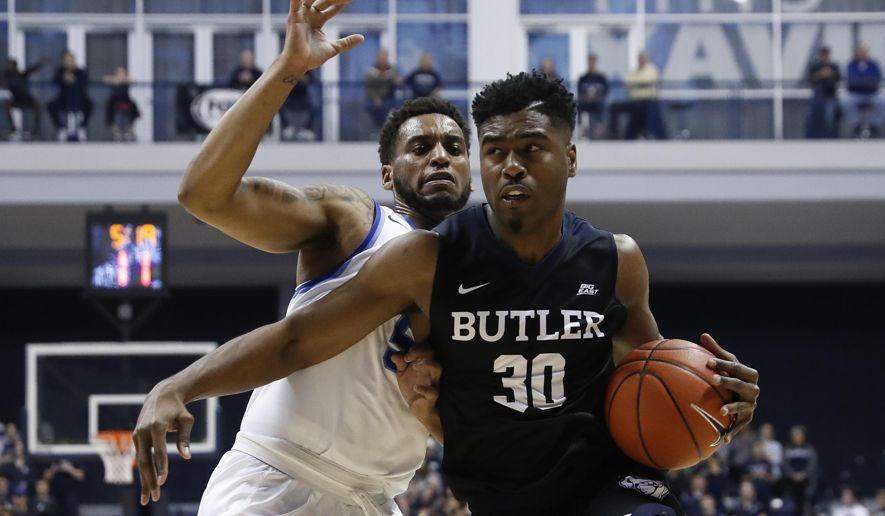 Butler
The Bulldogs are probably one of the only teams in the country that could survive losing their head coach Chris Holtman, due to their deep roster and past recruiting practices. Kelan Martin is a bona fide star in college hoops and has sophomore guard Kamar Baldwin to help. New coach LaVall Jordan certainly has the roster to make an impressive debut.
Providence
Providence is arguably the most experienced team in the Big East and is returning nearly all of its scoring from last year, plus in typical Ed Cooley fashion, it'll be a defensively sound team. Ed Cooley's squad has made the NCAA tourney the last four years but hasn't been able to crack a Sweet 16. Forward Rodney Bullock, forward Emmett Holt and guard Kyron Cartwright are looking to make the NCAA breakthrough for the Friars.
Xavier
Trevon Bluiett (18.5 PPG, 5.7 Rebs) is not just a Big East player of the year candidate but should be considered for national player honors. The Musketeers return a great core of JP Macura, Sean O'Mara, Kaiser Gates and Quintin Goodin to help build off last season's elite eight appearances. Head coach Chris Mack has brought in the 4-star combo of PG Paul Scruggs and Naji Marshall which will add impressive depth.
Seton Hall
This has to be the year Kevin Willard has a team that breaks out at Seton Hall. Returning to the Pirates is the nation's leading rebounder, Angel Delgado who put up averages of 15.2 points and 13.0 rebounds per game. Delgado is flanked by Khadeem Carrrington, Desi Rodriguez and Myles Powell who were all double-digit scorers last season. Seton Hall is one of the most balanced teams in the country and we expect the Pirates to finally get out the first round of the NCAA tournament and make a splash.
Villanova
Jalen Brunson should be considered the preseason 2017-18 Big East Basketball player of the year front-runner and will lead the Wildcats into the post Josh Hart era. Nova, brings in freshman big man Omari Spellman and sophomore guard Donte DiVincenzo looks primed to have a breakout campaign. The overall talent level along with one of the top 5 coaches in the country in Jay Wright is what sets Nova apart from the rest of the Big East field. Seton Hall and Xavier both have strong chances to contend, but its hard to move the defending BE champ from its perch. Also, Ken Pom also loves Nova by ranking them an early #1.
Conference Player of the Year:
Jalen Brunson
All Conference 1st Team
PG: Jalen Brunson, Villanova
SG: Trevon Bluiett, Xavier
G: Marcus Foster, Creighton
PF: Kelan Martin, Butler
C: Angel Delgado, Seton Hall