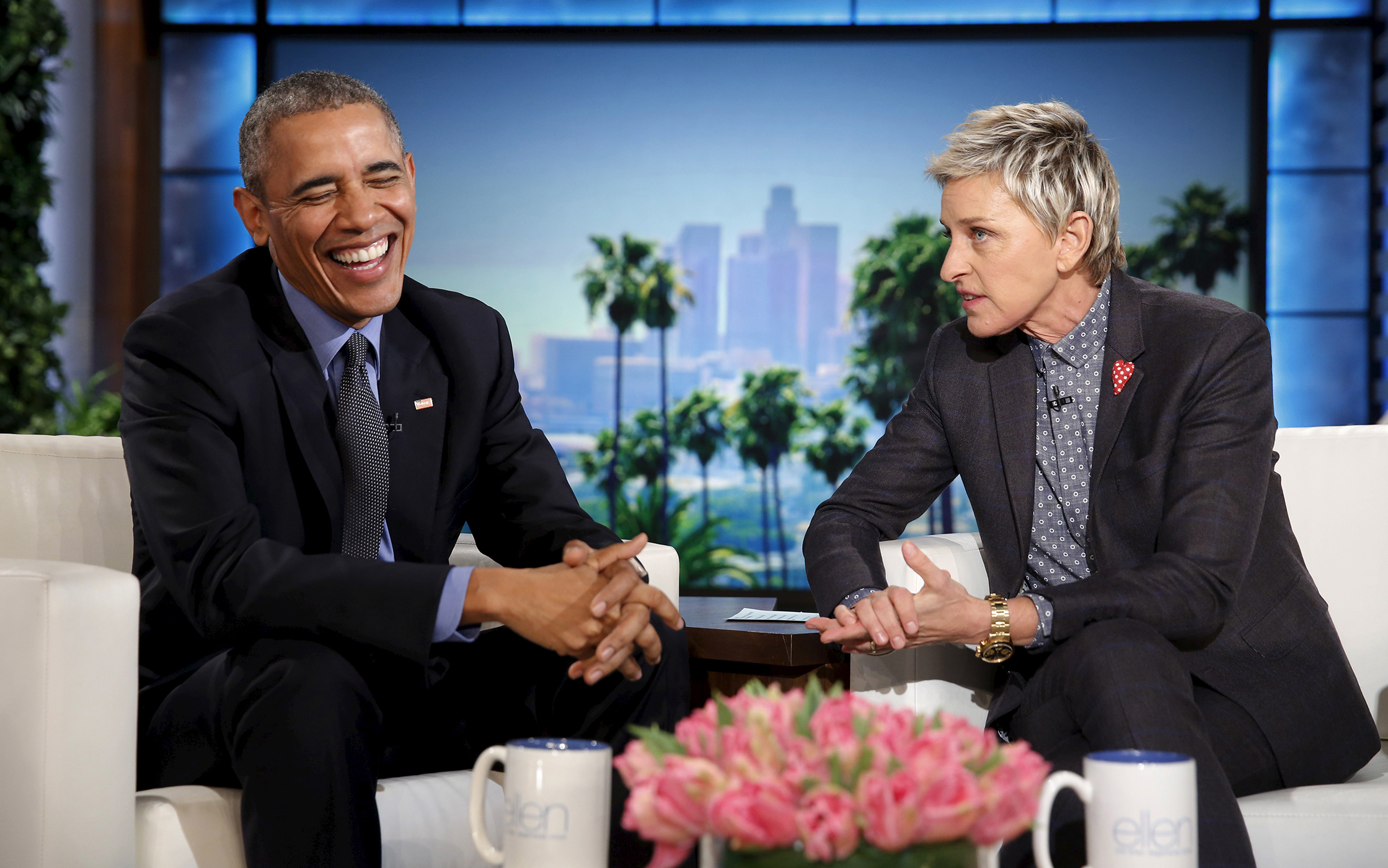 One of the final things President Barack Obama will do before he moves on from his eight-year term as president of the United States is hand out a medal to some beloved stars and influential Americans.
Obama is slated to hand out the Presidential Medal of Freedom next week. This final time Obama will hand out the honor will boast quite the star-studded list of names. From basketball stars Michael Jordan and Kareem Abdul-Jabbar to broadcasting legend Vin Scully, musicians like Bruce Springsteen and Diana Ross, some hollywood stars in Ellen DeGeneres, Tom Hanks, and Robert De Niro and also an important creator in Bill Gates along with his wife Melinda.
The Presidential Medal of Freedom is the nation's highest civilian honor. The 21 awards will be presented at the White House on Nov. 22.
The full list of recipients include:

– Kareem Abdul-Jabbar – Five-Time NBA champion, six-time NBA Most Valuable Player and a 19-time NBA All Star during his time with the Milwaukee Bucks and Los Angeles Lakers. Civil rights activist.

– Elouise Cobell (posthumous) – Blackfeet Tribal community leader and an advocate for Native Americans.

– Ellen DeGeneres – Award-winning comedian and daytime talk show host.

– Robert De Niro – Academy-Award winning actor and Kennedy Center honoree.

– Richard Garwin – Polymath physicist who contributed to U.S. defense and intelligence technologies.

– Bill and Melinda Gates – Co-founder of Microsoft and founders of Gates Foundation.

– Frank Gehry – World renowned architect best-known for designing the Walt Disney Concert Hall in downtown Los Angeles.

– Margaret H. Hamilton – Helped create on-board flight software for NASA's Apollo command modules and lunar modules.

– Tom Hanks – Academy-Award winning actor and Kennedy Center honoree.

– Grace Hopper (posthumous) – Pioneered computers and programming development from the 1940s through the 1980s.

– Michael Jordan – NBA player for Chicago Bulls and Washington Wizards who won six championships, five Most Valuable Player awards and appeared in 14 All-Star games. Owner of the Charlotte Hornets

– Maya Lin – Artist and designer who designed the Vietnam Veterans Memorial in Washington D.C.

– Lorne Michaels – Emmy-Award winning producer and screenwriter best known for creating and producing Saturday Night Live.

– Newt Minow – Attorney who served as chairman of the Federal Communications Committee (FCC).

– Eduardo Padrón – President of Miami Dade College (MDC).

– Robert Redford – Academy-Award winning director and revered actor who founded the Sundance Institute and the Sundance Film Festival.

– Diana Ross – Grammy Award and Academy-Award winning singer who was also inducted into the Rock and Roll Hall of Fame and named as a Kennedy Center honoree.

– Vin Scully – Voice of the Dodgers for 67 seasons. He was inducted into the National Baseball Hall of Fame in 1998 and just concluded his final season in the broadcast booth.

– Bruce Springsteen – Singer and songwriter who, along with his E Street Band, were inducted into the Rock and Roll Hall of Fame. Springsteen is also a Kennedy Center honoree.

– Cicely Tyson – Emmy-Award and a Tony-Award winning actress who was also named a Kennedy Center honoree.