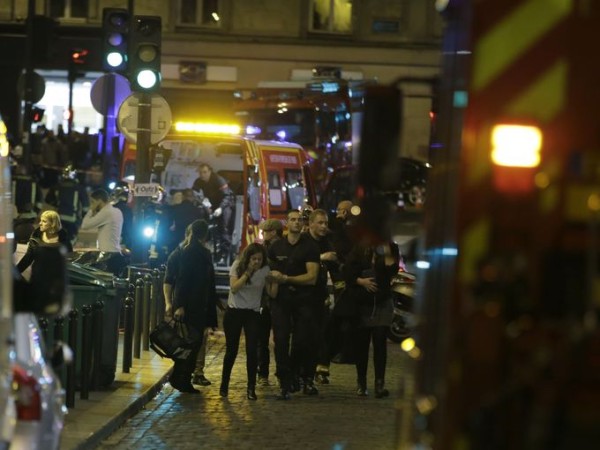 The attacks in Paris, France came when the country were watching a normal football friendly in the Stade De France.
At 9:29pm GMT, there were three explosions outside the stadium, if you were watching the match you could hear the booms over the crowd. As the match went on. There were several more attacks across the city.
Le Carillon and Le Petit Cambodge were next, 14 die as two establishments separated by one stretch of road were attacked simultaneously.
Casa Nostra saw a gunman shoot five people dead in a small pizzeria.
La Belle Equipe. 19 Al fresco diners were killed by two gunmen. Witnesses say the shooting was three minutes long.
La Bataclan. Four gunmen go into a large concert hall and fire shots in a room with around 1,500 people inside. 87 people died, hostages were taken. At around midnight, French police stormed the hall, killing two gunmen while the other two blew themselves up. One of the gunmen were French and was known to the police.
Today, a car that was seen during the attacks was found in Belgium and police arrested three French citizens. But that's only scratching the surface as to who did this.
As most of you know, so called 'Islamic State' claim it was them who carried out these savage attacks. They released a message.
Let France and those who walk in its path know that they will remain on the top of the list of targets of the Islamic State, and that the smell of death will never leave their noses as long as they lead the convoy of the Crusader campaign, and dare to curse our Prophet, Allah's peace and blessings be upon him, and are proud of fighting Islam in France and striking the Muslims in the land of the Caliphate with their planes, which did not help them at all in the streets of Paris and its rotten alleys. This attack is the first of the storm and a warning to those who wish to learn.
They also say that this was in retaliation to the attacks in Syria, in attempt to weaken 'Islamic State'.
Our hearts go out to the people of France. We spend today thinking about the people trying to recover from the attacks, mourn deaths and most importantly, remain United.
We cannot ever think that these so called Muslims have the upper hand. They have taken a religion and have stained it, claiming they're doing this for the greater good, for Allah. But we know that they're just savages hiding behind some made up prophecy.
Again. Prayers go out to the people of France.