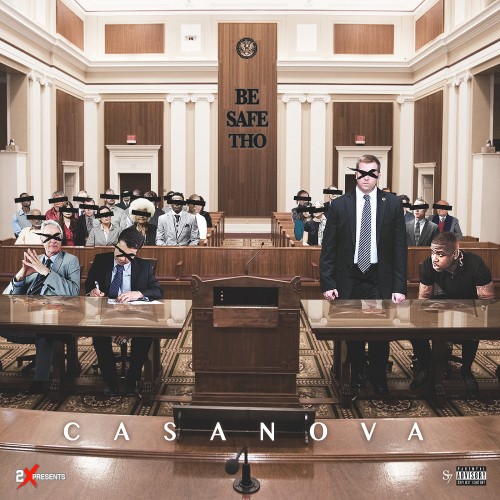 Brooklyn's own Casanova has released his mixtape "Be Safe Tho". Serving as a way to pay homage to his friend Tax Stone. Tax Stone who is proclaimed as the "Bad Guy" and popular Hip-Hop podcaster has since been charged with involvement in the Irving Plaza shooting.
Looking to put the ordeal behind him, Casanova is focusing on his music. With Tax gone, for now, 2x (Casanova) plans to hold things down. That was evident in his "Tax Letter" record that received a supporting visual shortly after its release. Proving he has what it takes to make noise in the industry, Casanova has made waves with his street banger "Don't Run" and "Don't Run Remix" featuring Young M.A., Fabolous, Dave East and Don Q.
He's also been spotted and quoted for having records with Chris Brown. That speaks volumes for an individual who has been home under a year after serving about 7 years in prison. Like they say, God closes one door and opens up another.
Now that brings us here to this project. "Be Safe Tho" features eleven tracks and gets some assistance from Chris Brown. Without holding you guys any longer from listening and enjoying what Casanova has to offer, stream "Be Safe Tho" below…