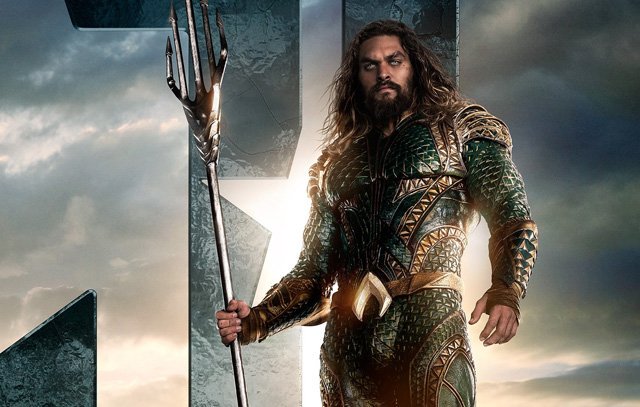 Warner Bros. and DC Comics are in the middle of their big roll out of their large cast of heroes. Aquaman, The Flash, and Cyborg will be the newest heroes introduced in the Justice League movie this fall.
In a recent interview with GQ, Momoa talked about looking forward to taking on the first ever depiction of Aquaman in the DC Cinematic Universe:
We've never really seen anything from this guy before, so it's fun to have a level playing field. There aren't like four Aquamans before me. I get to set the tone for it… The guy was never really accepted on land, and he was never really accepted in Atlantis. He's a half-breed. But he's the best of both worlds. He just doesn't know how to handle his powers. So it's kind of a coming of age for a young man to a man, or a man to a king. He's lost a lot of things and he's got to cope. He's an outsider.
Introducing the audience to Aquaman, along with Flash and Cyborg, will be important moments in Justice League. We've seen Ben Affleck's Batman and Gal Gadot's Wonder Woman interact in Batman v Superman. Audiences now have to become familiar with Momoa as Aquaman, and how he interacts with the others.
From the latest trailer, we can gather that Momoa's Aquaman is the rock star of the group. We know that he's extremely powerful and comes from another world, like a couple of his fellow League members. We'll see how Momoa sets the tone with Aquaman when Justice League hits theaters this November.