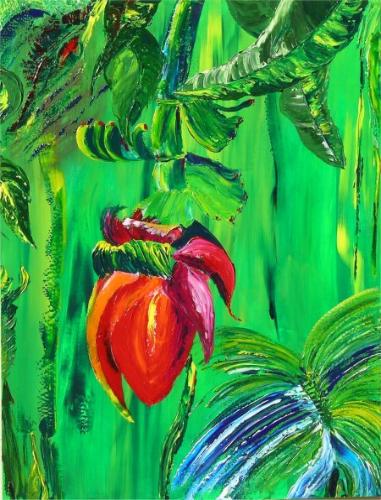 We had the chance to sit down with the talented artist Jean Pierre Rothschild. Find out what inspired him to start creating art, his style of art, and much more.
Def Pen: Thanks for taking the time to sit down with us.
John Pierre Rothschild: Thanks for having me.
Where are you from originally?
I am from Europe and I was brought up in a fairly typical but somewhat conservative family. Spent six years at university in science and finance. Following my military service in Germany (within Nato) i found myself working several years in the financial industry. As is often the case with Mediterranean family backgrounds , one inherits very long names. Here in the USA I have always used a much more abbreviated version.
What inspired you to start creating art?
I learned early on, despite the fact that someone can be good at their job, it does not mean that job is their heart and soul. Nor does it define who they are. I felt asking myself the same question over and over again. Is there nothing more? Is this all there is? I turned to art in my quieter and more pensive moments and realized how much other people liked my creations. It was only a matter of time before I turned what started as a hobby into a profession.
How would you describe your style of art?
I was always a doodler in school. It allowed me to keep my focus in the classroom while taking notes and still thinking outside of the box. Hence i developed a skill for drawing, which later came in handy when doing "perspective" on canvas.
Initially, I experimented with realism and surrealism. But soon I felt inspired by the masters from the "impressionist" era. Recently I have taking that to a different dimension and explored the world of abstracts.
From looking at your pieces, I can tell you take a great of time with them, how long would you say it takes to create a piece on average?
Time is not as relevant as the number of times I return to a painting to apply multiple layers to a painting.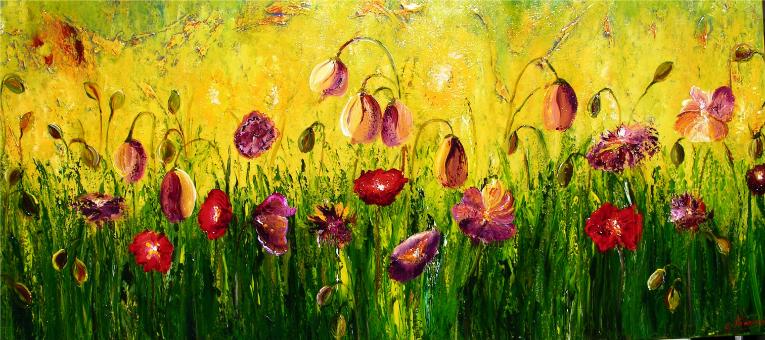 That process of revisiting a canvas till it becomes a painting can be up to 30 layers and takes on average about 6 weeks to complete and dry. Needless to say I work on various paintings at the same time.
Who are some of your influences in the art world?

Today I draw a lot of inspiration from the German avant guard. The Chinese artists have recently moved up in the art world significantly and I find them very interesting , but it doesn't influence my thinking so much as the european and american schools of contemporary art. Those would be Rothko, Stella, Motherwell, and Pollock.
Everyone has their own definitely of art, but what does art mean to you?

If our 5 senses and our reasoning were perfectly in tune with nature, there might not be a need for art. We would be as one and have no negative discourse. As this is not the case, art is very imported in interpreting the world around us. To transport us to a different place and time where we might "evolve and learn" beyond the obvious academic orientations.
I have a broader understanding of art beyond art in museums. I include in it the world of music (both classical and modern), and culinary arts. Even noteworthy architects like Maya Linn and I.M.Pei
Which is your most personal piece & why?
I suppose since my art pieces are like my children, I love them all. I insist on liking and being fully appreciative of all the pieces before they leave my studio.
But I would have trouble finding one i favor over the rest…
"Twenty years from now, you will be more disappointed in the things you didn't do than by the ones you did. So throw off the bowlines. Sail away from the safe harbor. Catch the trade winds in your sails. Explore…Dream…Discover."
What does this quote mean to you?
It means a lot as it sums up a very personal and deeply motivational approach to life!
One should always try to think outside of the box and be open to new ideas. That often means stepping outside one's comfort zone. I believe that is exactly what Mark Twain tried to say.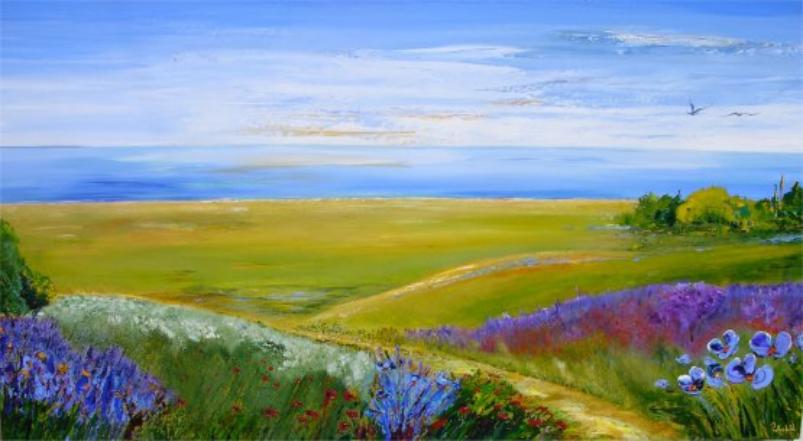 You can checkout some more of Jean Pierre's paintings at his website.