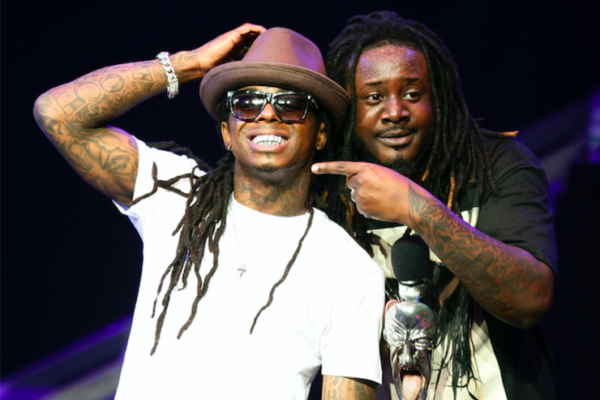 The LONGLY AWAITED collaboration album of Lil Wayne and T-Pain is finally here. T-Pain dropped T-Wayne respectably on Throwback Thursday after years of fans waiting.
It all started yesterday when T-Pain dropped the album artwork on Twitter asking fans should he drop it. The Florida rapper was "feeling spontaneous" about dropping the project, and about 24 hours later, dropped it on SoundCloud this morning. The decade-old project has been in the possession of T-Pain's hard drive since 2009.
Do it? #TWayne pic.twitter.com/RxwZQwGr4G

— T-Pain (@TPAIN) May 17, 2017
This ain't for y'all new niggas. These the lost files from '09 and I'm tired of em just sittin on my hard drive. #FreeC5

— T-Pain (@TPAIN) May 18, 2017
The two formed their duo in 2008, releasing a few songs together and even announced plans for the album. In 2010, Lil Wayne went to Prison, serving eight months for a year sentence. After Wayne's release from prison though, the project was pushed to the side. While the world has been waiting on this project forever, Pain says, "This ain't for y'all new niggas…"
Listen to the longly awaited album, T-Wayne here.