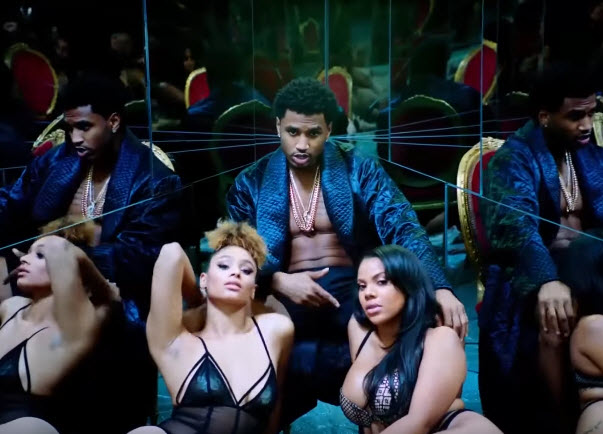 Trey Songz has a brand new album on the way and he's pumping out music videos, left and right, to garner any and all attention towards the forthcoming body of work.
Self-titled and what some are wishing to be his best work to date, Trey's new Tremaine album is due out next week, March 24. Before that time comes, fans get a treat with a new music video and record, "Animal."
Sexually charged and one that the ladies will surely gravitate to, Trey Songz and his squad of women leave little to the imagination in the music video. Dropping off a few different things with his new material, it will be great to hear just how it all comes together once its presented in its packaged form. Nearing the finish line, "Animal" is up next. Check out the visual, below.