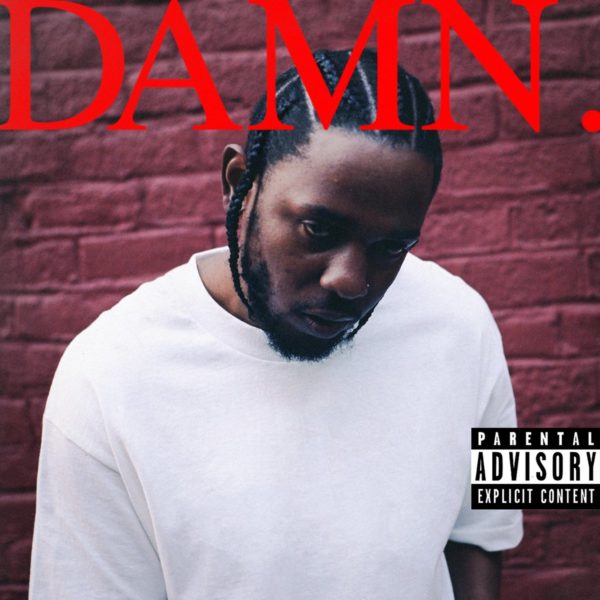 Kung Fu Kenny, aka King Kendrick, dropped a bomb on us with his fourth studio album "DAMN" on April 14th and boy what a bomb it was. After fans on Twitter went into a frenzy when it didn't drop April 7th and some tactical response tweets from TDE's own Top Dawg, the album went live a week later. So after a lot of listens, it's about time for a review of some of the best tracks.
So the album opens with the track BLOOD. A sense of foreboding and an eerie energy are immediately present but completely disappear once DNA begins. A definite slap for the car, gym, or headphones. Kendrick flexes his lyrical muscle over pumped 808s and once the beat switches? Lawd have mercy. FEEL, we receive the more introspective, more thought provoking side of K Dot. Speaking of his wide range of emotions with lyrics such as "I feel like this gotta be the feelin' what 'Pac was. The feelin' of an apocalypse happenin' but nothin' is awkward, the feelin' won't prosper the feelin' is toxic, I feel like I'm boxin' demons". The listener can't help but gaze into the window of Kendrick's intricate consciousness.
PRIDE, produced by budding star Steve Lacy of The Internet, he admits his mistrust of people and his apprehension of love. The single HUMBLE broke the narrative of the Compton native's ability to have songs that "bump in the whip", while still being able to deliver lyrical content that true to his sounds & doesn't conform to the so-called "mumble rap" sub-genre. FEAR goes from an almost comedic point of view him listening to his mother, second verse shifts to a nonchalant, stoic, yet hollow hypothetical of how easily he could lose his life. Third verse Kendrick navigates his emotions full circle in a more secure and confident tone. The magnum opus of the album DUCKWORTH is nothing short of superb. Honestly, there is no better way you could close out your album than having the prolific legend that is 9th Wonder. DUCKWORTH just flows better than the Nile. From the beat switches to the flexible cadences, to the storytelling. The total package and then some.
"DAMN" may have a few spots where it feels like there is a slight lull, but overall it was definitely an impressive way to follow up the critically acclaimed "To Pimp A Butterfly". This project arguably contains some of the best feats of the lyricism of K Dot's career with instrumentals to match. Artists who truly strive for greatness make sure to show growth in many areas of their craft and Kendrick Lamar is definitely of that mold.