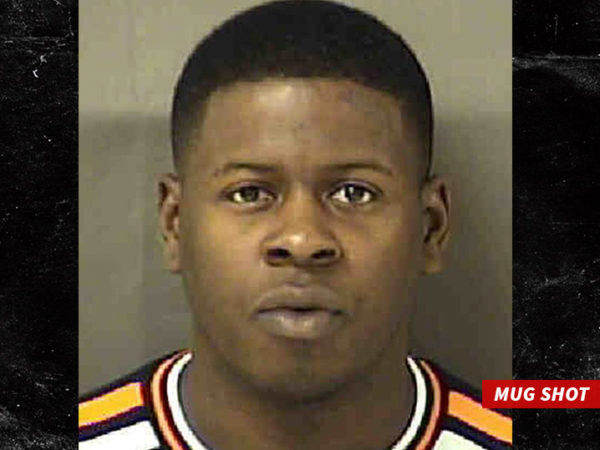 In February, while performing at an event in Charlotte, Young Dolph's SUV was shot at over 100 times. Luckily, the rapper was inside and his vehicle was bulletproof. Since then, law enforcement has been looking for those involved. On Tuesday, May 16, fellow Memphis rapper Blac Youngsta turned himself in on charges related to the shooting.
As TMZ reported. the Memphis MC along with two other men surrendered after warrants for their arrests were issued. The two Memphis rapper's have a history of beef, which also ties in with Dolph's infamous beef with Yo Gotti. The two have exchanged a few words via social media, as well as Youngsta showing up in Dolph's neighborhood with heavy artillery.
While Youngsta and the two men involved was charged, at 2:07pm, Youngsta was released from jail. His court hearing is scheduled for Wednesday, May 17.
Dolph has yet to respond to Youngsta's arrest, but in the meantime check out his newest mixtape, Bulletproof.